The last time I covered E3, it was 2015, the year that Sony confirmed Final Fantasy 7 Remake was actually in development. This was an RPG game that people had been speculating about for more than a decade, a game which, by that point, seemed largely the invention of forums and the imaginations of over-optimistic fans. And then there it was. And it was real. And for a second, despite all the pomp, bluster, and occasionally embarrassing on-stage antics for which E3 had become partly known, it was, genuinely, a little bit magic. And now E3 2023 is cancelled, and it seems possible that it may never return.
Microsoft, Sony, Nintendo, and Ubisoft had all announced they would not present at E3 this year, leaving the show without the major publishers and developers for which it previously provided an annual platform.
On March 30, E3 organiser The Entertainment Software Association (ESA) confirmed that the 2023 event would be cancelled. The last in-person E3 was held in 2019, with the 2020 show cancelled owing to the Covid-19 pandemic.
A digital version of the event was held in 2021 and also planned for the following year – though E3 2022 would also eventually be cancelled, as the ESA attempted to overhaul the show's format.
Now, ESA president and CEO Stanley Pierre-Louis explains why E3 2023 is cancelled, and discusses the possibility of the formally titled Electronic Entertainment Expo making a return.
"Historically, E3 served as an industry platform to make announcements about games products and services, as well as an opportunity for business to get done," Pierre-Louis says. "Over the years, even as consumers were invited to participate in E3, the event focused largely on the industry's marketing and business needs. However, those marketing needs have evolved and they started evolving even before the COVID-19 pandemic.
"We were off to a strong start. There was interest among exhibitors, industry players, media and certainly the fans. Ultimately, however, there were challenges that proved too large to surmount."
Though a full list of exhibitors is yet to be revealed, Summer Game Fest, hosted by Geoff Keighly and beginning on June 8, may emerge as the core, annual industry event in E3's place.
In 2022, Microsoft hosted its own dedicated event, which delivered the first Starfield gameplay footage. The developer and publisher will also run its own dedicated showcase on June 11, this time coinciding with the full Starfield Direct event. Ubisoft is also hosting the next Ubisoft Forward on June 12.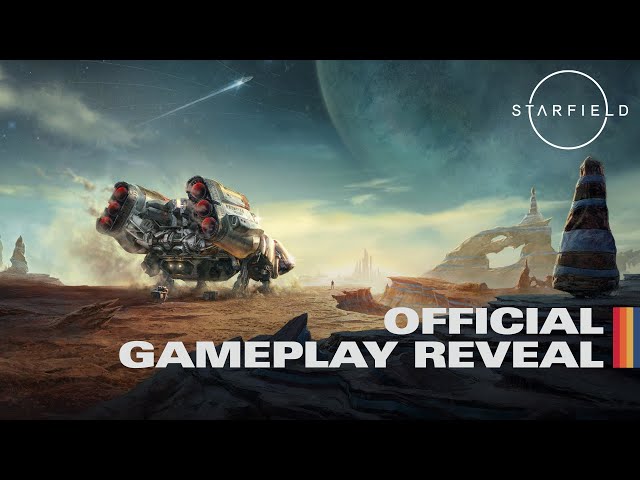 Pierre-Louis says that the return of E3 depends on "finding the right pitch."
"First, several companies have reported that the timeline for game development has been altered since the start of the COVID pandemic," Pierre-Louis tells Games Industry. "Second, economic headwinds have caused several companies to reassess how they invest in large marketing events. And third, companies are starting to experiment with how to find the right balance between in-person events and digital marketing opportunities.
"It's a matter of finding the right pitch – and I mean that in the sound way – for the needs that are evolving. They're continuing to experiment with how they market their works. We're seeing other shows coming back slowly, but coming back. They're at a different scale and investment commitment than E3 so we have to continue to work on how we create a dynamic and sustainable model that meets the needs of the industry."
As such, Pierre-Louis does not outline any current plans with regards to E3's return.
Despite E3's cancellation, you can still take a look at all the upcoming games scheduled to arrive in 2023. You might also want to find out everything we know about Bethesda's next opus, including the Starfield release date, as the open-world (or rather, open-universe) space sim is bound to be one of the biggest releases of the year.