Lockdowns due to the coronavirus have meant a lot of developers are working from home, and that includes Antimatter's '83 team, the folks working on its teamplay-based battle royale shooter. There's a new developer diary out that goes into some of the innovations the team is bringing to FPS ironsights, a subject that they've apparently been quite preoccupied with – along with their fans.
While matches in '83 may share some commonalities with Call of Duty, the game's fixation on realistic weapons is more reminiscent of Escape from Tarkov. In '83, you won't get a hud indicator to let you know how many rounds are left in a magazine, for example – you'll have to check the mag manually. As design director Sturt Jeffery explains, you'll be able to do this by holding the reload key down for half a second, which will prompt your character to remove the magazine and inspect the remaining rounds.
Jeffery also goes into some detail about how the team is handling peep sights. Using the L1A1 self-loading rifle. Typically, you've had one of two possible versions of the peep sight in games: one where a realistically-sized aperture prevents you from using the sight effectively, or an unrealistic-looking opening that allows you to actually see through it.
In '83, peep sight sizes will increase as you move the weapon up to the aiming position, to better replicate the way our eyes actually work, as Jeffery explains.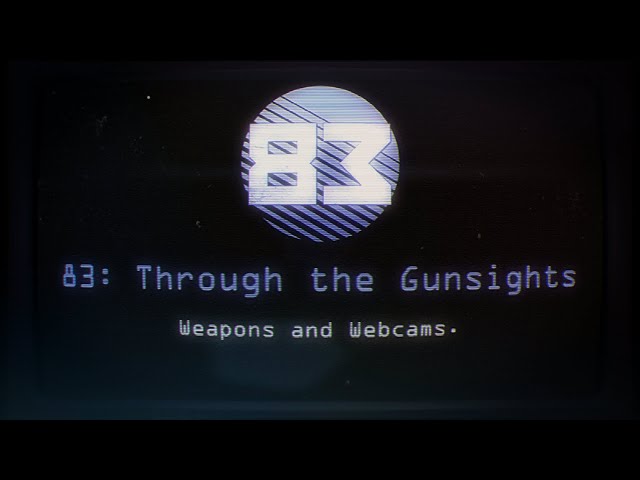 You'll also be able to interrupt the reloading process without having to start the whole thing over when you get into cover. If you've only managed to pull the magazine out, you'll resume reloading from that point once you're ready. And if you've dropped a magazine while there's still a round chambered, that round can still be fired without replacing the magazine.
Executive producer Rich Barham provides some info at the end of the video on the team's process for filling out '83's massive wilderness maps. Antimatter – who previously developed games like the Killing Floor series – has worked with some automation tools that help place environmental elements like grass, bushes, and other vegetation in natural places, saving the team from having to go in and hand-place each little piece of scenery.
Antimatter has said we can expect to see '83 launch sometime in 2021.