You may have heard of the Make-A-Wish Foundation as the organisation that sends children to Disneyland and to meet athletes. Or have you heard the story of how it sent a boy to spend a day on the set of Thor: Ragnarok who then came up with one of the film's funniest lines? In recent years, more and more children Make A Wish work with haven't been requesting visits to movie sets or the chance the meet celebrities, they've been asking to meet game developers.
That was the case for Eli, a boy out in Texas who lives with cystic fibrosis, a genetic disorder that leads to frequent lung infections and makes it very difficult to breathe. When he was selected by the Make-A-Wish Foundation, he wanted to go to Tennocon, the Warframe convention.
"I've been playing for two years," Eli tells me in an email. "I wanted to see how my favourite game was made." This was not an insignificant ask. Eli lives in Texas and Tennocon was taking place more than 2,000km away in London, Ontario.
"When a child wishes for something that is outside of their territory then we reach out to another chapter to help coordinate the experience," Wish Partnerships Officer Misha Medeiros tells me, explaining the work that goes into granting each wish. "We have chapters all over: in Canada, America, and throughout the world, there's also a Make-A-Wish UK chapter. We're actually in 50 countries now."
The volunteers who met with Eli in Texas contacted Medeiros's chapter in Canada and relayed his wish. "Personally, I wasn't aware of [Warframe] so it was a great opportunity for me and my team here to do research on it and we found this hidden gem in London," Medeiros explains. It's on the Wish Grantors to make sense of what children want and make it a reality.
"Recently, wishes have started to become more unique with kids having more access to the internet as they're able to go and see wishes that other kids have done," Medeiros explains. "Wishes really vary as much as a child's imagination."
Wish Grantors take this responsibility seriously, knowing well that, for example, videogames can take on special meaning for people living with severe illnesses and disorders. "I think for children like Eli, because he's 14 years old, it's really an age where children with cystic fibrosis start realising they're a little bit different than their peers, because of all the treatments they have to go through every night and their medicine protocols. So being able to escape into a game like Warframe is a respite for these children and the daily realities of living with cystic fibrosis and, for him, it's something that he can always turn to."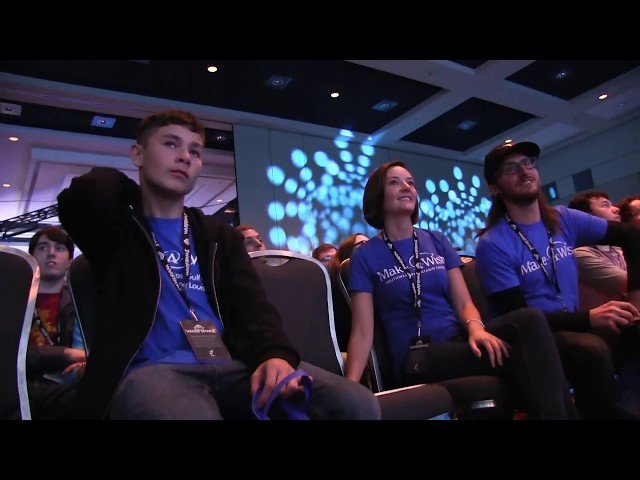 "[Digital Extremes] were on board right from our first conversation," Medeiros recalls. "They really went out of their way to make sure Eli and his whole family had a really amazing experience here in London, and just to give him a V.I.P treatment from the time he arrived at Digital Extremes to the very end of his TennoCon experience."
"We were actually quite fortunate to already have a sort of template that we could work off," Warframe community developer Drew Pennycook tells me. "With TennoCon we have what we call a legendary ticket. It's like a beyond premium type access to TennoCon. Last year we had done two of them and felt that it was too much so this year we were only going to do one and then we heard about Eli coming and we're like 'You know what this is the perfect template for Eli's experience'."
The legendary ticket was more than an all-access pass to Tennocon. It gave Eli the opportunity to make a voice recording that will live in Warframe, he also gets to create his own in-game icon. "We were very fortunate to have the groundwork laid out for him," Pennycook says.
Eli will be one of the first people you meet in the new Fortuna update, "in the new zone there's Fortuna, the new city that we just announced for our new open landscape. There are people who greet you as you come and go so he gets to be one of those greeters who we recorded. 'Welcome, Tenno' is one of the lines that he says and 'Be safe out there, Tenno'. For the players who come and go, they'll trigger this audio line and they'll hear him sort of warn them to be safe, or welcome them as they come and go from the city."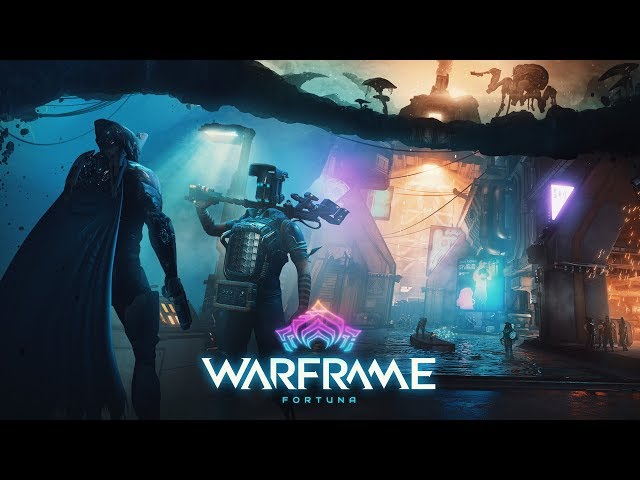 "It was awesome," Eli says, telling me about the trip. "The people and atmosphere were incredible. Definitely an experience I will never forget." As well as recording his line for the Fortuna update, he also played through two escape rooms and managed "to meet with Warframe streamer DK Diamantes and was lucky to get his autograph."
Digital Extremes is very aware of the importance of games and the place they can have in peoples' lives, so the team has a focus on accessibility. "We do try and make Warframe as accessible as possible," Pennycook says. "Through control options – making sure that even something as simple as being able to play with limited motor functions that it's not as challenging in terms of the amount of buttons that need to be pressed at one time – or the button combinations, or even something as simple as including colour blind options, text options, things like that.
"We try to be cognizant ahead of time, but then players are also very good at letting us know after the fact if we've missed the mark here of there, or if we need to improve in certain areas, they let us know."
While unique, Eli's wish wasn't the first time a child has spent their wish on Digital Extremes. Previously, members of the team had flown out to a young player's home, taking with them a dev build of the game and spending the day with the child. Warframe is clearly a game that its audience loves.
"It still catches us by surprise that people would want to come see us, that they would want to spend time with us, it's kind of a shock," Pennycook says. "But we're always very eager and willing to meet these kind of requests and to make these wishes happen. It's a bit surreal. It's humbling for sure."