It looks like fans of Disney's The Lion King and Aladdin platformers from way back in the nineties are in for a treat – the games are reportedly getting HD remasters later this year on PC, Xbox One, PS4, and Nintendo Switch. It appears that the news was shared at GameStop Con and now an image seemingly confirming the remasters has surfaced online.
As reported by Gematsu, the announcement was first revealed by user @wolverinefactor on Twitter, who said that the Lion King and Aladdin HD Remasters, just announced at GameStop Con, would be coming in October, and that they'd "include the original soundtracks and Genesis/Snes versions." YouTuber GameXplain then seemingly confirmed their release in a video, which includes a picture of a presentation screen announcing the remasters – a two-game collection – as "coming Fall."
Gematsu reports that a separate source has also corroborated this news with the site, and provided some extra information on the story to it.
Aladdin and Lion king gameplay
It looks like the games won't just be remasters of the games exactly as they were – they'll reportedly contain some cool new features too. It appears that you'll be able to jump forward and back to any point in the game you want to play, plus you'll have the option of getting the game show you how to complete a level by letting it take over the gameplay.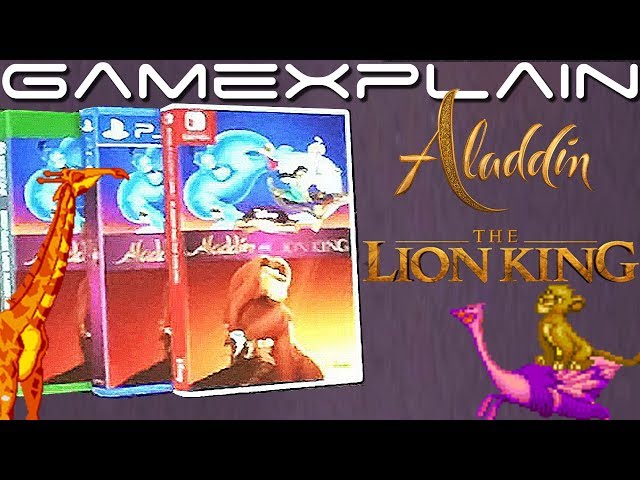 Originally, there was no word on a PC version of the game, as only console ports were mentioned in the above video. Earlier this afternoon, however, developer Digital Eclipse tweeted to confirm that the games would also be available on Steam.
The collection is reportedly available to pre-order at GameStop as of today.