Upcoming horror game sequel Alan Wake 2 is now "playable start to finish" according to developer Remedy, though the Max Payne remakes and Control 2 are still in the conceptual phases. Also, Alan Wake Remastered is yet to generate royalties, but multiplayer games Codename Condor and Project Vanguard are still in development, as the Finnish developer posts financial results for 2022.
"Alan Wake 2 is in full production," Remedy CEO Tera Virtala says. "The game will soon have all content in place, and it is playable from start to finish. We will then move onto polishing the experience." Virtala says that Alan Wake Remastered, which launched in 2021, is "yet to generate royalties," but that Remedy expects sales of the action-adventure game to increase in the lead up to Alan Wake 2.
Other anticipated Remedy games are still some ways away, however. Control 2, sequel to the 2019 puzzle shooter, is currently in the proof-of-concept stage, with concrete ideas for the gameplay and story all completed, but full-scale development still to begin. "We are pleased with the work the team has done," Virtala says. "We now have detailed concepts on the game vision and all creative areas including the gameplay, narrative and art."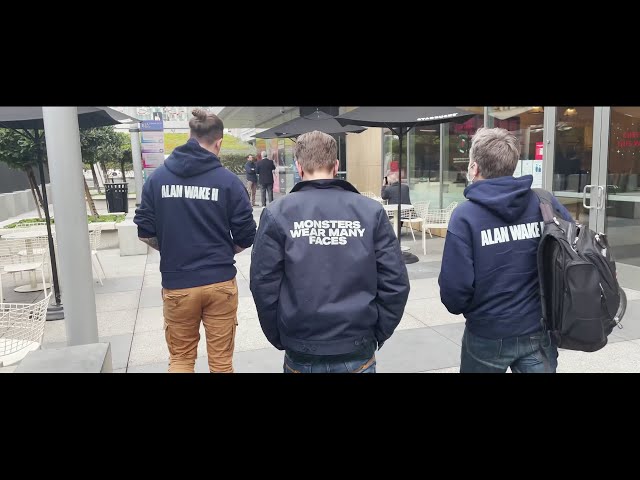 The Max Payne 1 and 2 remakes are also yet to begin full-time development, and remain in the concept stage. Virtala says the project has made "good progress," but offers no further details on the iconic character's return to PC.
Project Condor, reportedly a multiplayer spin-off from Control, is also in the "proof-of-concept" stage as Remedy continues hiring developers to deliver what will eventually be a live service game. "Codename Condor is a service-based game and as such a new type of game for Remedy," Virtala says. "We are making sure the core gameplay is solid. We are building the right team and production model for the game and are patiently progressing with the development."
Project Vanguard, slated as a free-to-play PvE shooter "that combines Remedy's narrative expertise and action gameplay into an immersive multiplayer experience," is also still in the proof-of-concept phase, with Virtala saying that Remedy is working on the "core gameplay" and "meta game," as well as applying "Remedy-style narrative and world building."
Alan Wake 2 is scheduled to release in 2023. Afterwards, Remedy says it plans to launch a "new game per year starting from 2023, accompanied by additional free and paid content." This could mean that either Control 2 or the Max Payne remakes launch in 2024. Here's hoping.
Check out some of the other best upcoming games if you want to stay up-to-date with everything coming to PC. Alternatively, if you're a big Alan Wake fan, try some of the best survival games, or perhaps some great story games available now.