Alan Wake 2 has been the subject of plenty of rumours and speculation over the years, and today it was made official. Remedy officially announced Alan Wake 2 during The Game Awards with a brief teaser trailer. The game is "presented by Epic Games Publishing", and will launch in 2023 across PlayStation 5, Xbox Series S and X, and PC via the Epic Games Store.
"Whereas the first Alan Wake had horror elements in it, it was an action game" creative director Sam Lake explains in PlayStation Blog post. "Alan Wake 2 is Remedy's first survival horror game. Our take on the genre. Our opportunity to truly connect the gameplay and the story. It is a deep, layered mystery."
Lake adds that "for over a decade, after Alan Wake, in between every project we have made, I have eagerly worked on Alan Wake 2 with a small core team, dreaming up different incarnations of the concept. But getting a large game project funded and greenlit is a complex effort that depends on many things, some of which are beyond our control. We never gave up hope. If anything, we grew more determined as years passed. Each version of the concept felt better than the previous one. It is easy to feel happy and excited now that Alan Wake 2 is finally happening based on our latest iteration of the concept, and not the ones that came before that."
Early this year, industry insider Jeff Grubb reported that the companies were working together on Alan Wake 2, suggesting that Epic was moving to a new model for securing exclusives to its store. If Epic helps fund or publish a game that might not otherwise exist, players might be more willing to accept its exclusivity – at least, in theory.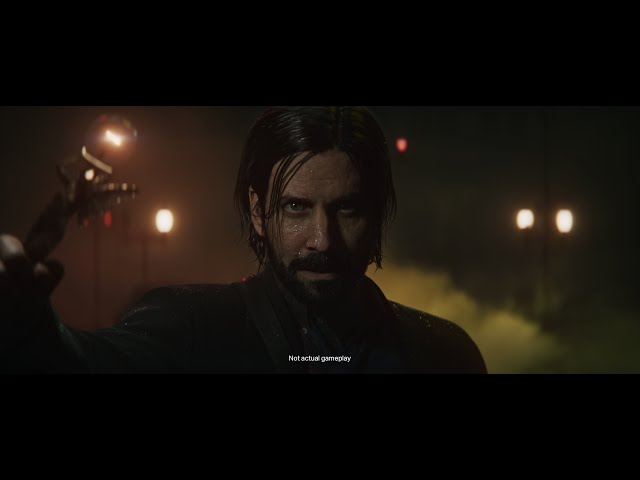 Shortly after, Epic and Remedy confirmed that they would be working together on a then-unnamed triple-A project. Remedy revealed in August that this game was entering "full production" – so if it just started proper development earlier this year, we've probably got a long wait ahead before we see much more.