December 23,2019 Updated with information about PowerColor's RX 5600 XT EEC listing.
Gigabyte has once more let the silicon cat out of the bag via the Eurasian Economic Commission, listing nine different AMD RX 5600-series cards for its new 'Eagle' range of GPUs – seven RX 5600 XT and just two straight RX 5600 versions. Joining Gigabyte, though a little later to the party, is PowerColor with its own RX 5600 XT graphics card listings.
It has to be said that Gigabyte has registered GPU names with the EEC which haven't come to pass, but this is looking more and more like a nailed on graphics card release. And we're betting on a CES reveal alongside the Renoir Zen 2 APUs.
Back at the start of December Videocardz reported that at least two different AIBs had told it that they were working on AMD RX 5600-series cards, and with this official registration document it looks like those rumours are about to come true. With AMD making the suprise announcement of the ill-fated Radeon VII at CES last year, we're expecting the red team would like to follow up this year with another January GPU unveiling.
And there's definitely space for a new mainstream Radeon GPU in the market, with the company so far only having the relatively high-priced RX 5700-series and the low-priced RX 5500-series with nothing around the magic $250 mark.
But it does have to be said that, despite the new PowerColor RX 5600 XT listing and the original Gigabyte listing, these AMD RX 5600 cards are still in the rumour category. There have been recent RX 5600 XT benchmark leaks, however, with the new Navi GPU looking likely to seriously challenge Nvidia in the best graphics card stakes.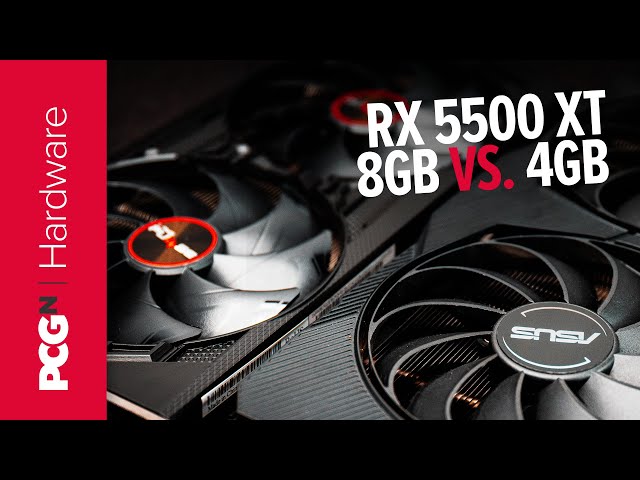 But, aside from the 6GB memory spec, we don't know anything more about them. Though is that going to stop me from speculating? Of course it's not…
The early Videocardz report suggested a 192-bit memory bus to go alongside the 6GB of GDDR6 which is expected to make up its VRAM capacity. To me that would indicate that it's not going to be a GPU based on the Navi 14 chip, which would put the expected 24 compute unit (CU) part right out. The Navi 14 GPU comes with a pair of 64-bit memory controllers to make up its 128-bit aggregated memory bus, and there isn't really a way to stretch to a 192-bit version.
Is AMD's RX 5600 XT using Navi 12?
Maybe this is the fabled Navi 12 GPU then. Honestly, I'm not convinced. I still think the Navi 12 GPU will be part of something else entirely, potentially the 'Big Navi' GPU or maybe even the graphics part of the new Renoir APUs also launching in January.
I'm expecting the RX 5600 and RX 5600 XT cards to simply be using cut down versions of the existing Navi 10 GPU. That chip is arranged in four blocks of RDNA's dual compute units (DCUs) each with its own 64-bit memory controller. Pick chips off the 7nm production line where three of those blocks are fully functional and there's your 192-bit bus, and potentially a maximum of 1,920 RDNA cores for your pleasure.
Forgetting the current RX 5500 and RX 5500 XT madness for a minute, I'd suggest that the RX 5600 XT would get the full 30 CUs and 1,920 cores with the straight RX 5600 running to 28 CUs and 1,792 RDNA cores. Of course that's all speculation on my part, but given AMD passim I don't think that's beyond the realms of possibility.