AMD is now officially weapons-free to build future CPU and GPUs on 7nm and denser process nodes as GlobalFoundries steps down. The company has concluded discussions with foundry partner and former subsidiary GlobalFoundries, and while the fab will still be providing 12nm and above wafers, from here on out AMD won't have to pay to jump ship to competing foundries.
Lisa Su confirmed the seventh amendment to its Wafer Supply Agreement with GlobalFoundries during its Q4 earnings call. That's a pretty big deal for team red, too. It had been beholden to the WSA with GlobalFoundries ever since it divested its interest in the foundry, and it has always had to spend mountains of cash on royalties to bypass the agreement when required by its clients' needs.
But since GlobalFoundries announced it would be ending research and development into advancing denser process nodes last year – essentially giving up on 7nm process development – it has been slowly ceding its grasp on AMD's production line, instead allowing TSMC to take up the mantle for all of AMD's upcoming 7nm CPU and GPU products.
So AMD could be saving a whole heap of cash from the new amendment, potentially opening the door to business with TSMC, Samsung, and others without financial repercussion, all the while GlobalFoundries still nets itself all of the 12nm and 14nm business.
Read more: This is the best CPU for gaming
That's still a big chunk of AMD's product stack, too. AMD's Zen 2 chiplet design – to be introduced into the consumer space with the 3rd Gen Ryzen processors starting this year – relies on a central I/O die, still to be built on the 14nm process.
This central I/O chiplet is the hub for all the surrounding processor cores within denser 7nm chiplets. It needn't be quite so dense as those all-important processing cores either, as it won't particularly utilise all the efficiency gains brought about by the new lithography. It also means AMD can maintain the 14nm process' fantastic yields and bin remaining processor silicon with ease.
"Today, the seventh amendment of the WSA spans on January 2019 through March 2024," Devinder Kumar, AMD CFO, says during the earnings call (via Seeking Alpha). "It establishes purchase commitments and pricing at 12-nanometer and above for the years 2019 through 2021. The amendment also provides AMD full sourcing flexibility at 7-nanometer and beyond without any one-time payments or royalties for products, purchase from other foundries."
If you're wondering how much money we're talking here, back in 2016, AMD had to pay out $340 million to amend the WSA.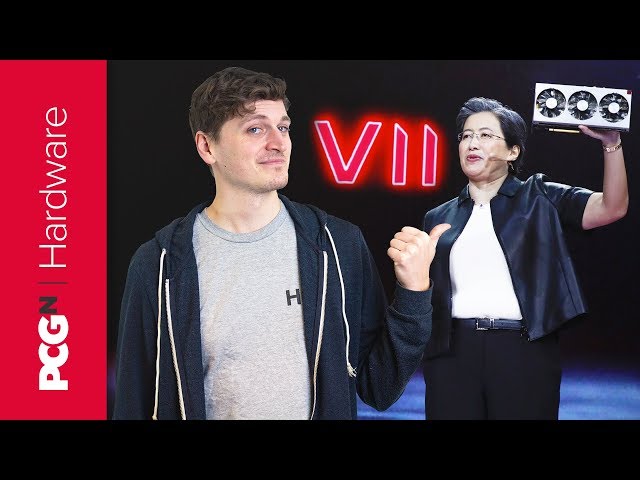 Competitor Intel still has to rely on its own manufacturing to keep its head above water in the dense node game, although it is reportedly investing billions in Oregon and Israel to stay competitive.
AMD's latest microarchitecture, Zen 2, is all about scalability, and this latest motion allows for more of that flexibility over on the financial side of the red team's business as well. You can read the full WSA filing up to amendment number six here, it's, uh, wild.