AMD has posted its latest financials… to a somewhat mixed reception. And I think that's a little unfair, because AMD is still punching well above its weight and has just pumped a whole lot of cash into its R&D efforts. It's also just hit the company's highest quarterly revenue since 2005 and the highest quarterly gross margin since 2012. Basically that's all boring financial talk for: "AMD done good."
But given those numbers actually represent a slight miss in terms of the predicted revenues, which were in turn reduced over the original financial guidance that had previously been put out for this last quarter, the results haven't been viewed that favourably. There's also the fact that AMD's main rival, Intel, posted its best quarter in the company's history at a time when it's meant to be taking a pounding by the red team.
All that has meant a dip in AMD's share price by a couple of points and some negative press around what people's expectations were of the company. To me this smacks more about unrealistic expectations and a runaway hype train, as well as some important points that are being missed. Namely, AMD's newfound ability to drop more cash on R&D.
Given the success of the first 7nm AMD products, the 3rd Gen Ryzen processors, the EPYC server chips, and the Radeon RX 5700 XT and RX 5700 graphics cards, there was a general feeling that this would be an unprecedented year for AMD on the balance sheet. The company is, after all, producing the best CPUs, some of the best graphics cards. It's eating into Intel and Nvidia's market share in processors, servers, and graphics, and surely must be outperforming both.
That's not necessarily been the case, but the scale of AMD has still got to be considered. It's not the chip-making behemoth that is Intel, nor is it the graphical goliath of Nvidia, but it's ably competing against both and thanks to its improved financials is able to actually capitalise on its strong product portfolio.
Part of the reason for AMD's slightly underwhelming numbers is because of an increased focus on research and development. "Operating expenses grew 13% year-over-year," explains Devinder Kumar, AMD CFO, "primarily driven by increased R&D investments and support for our new product introductions."
And that's a very good thing, because, as Dr. Lisa Su points out, the unexpected extra R&D spend is only down to the company seeing where there's a fresh opportunity and being able to move on it. And that's down to the success of its products, and the flexibility afforded by a positive cash flow.
"We did spend a little bit more this year than we originally planned," says Dr. Su, "and that was frankly, because the opportunities are very strong. And most of the additional spend is targeted at R&D with the notion of platform investments, software investments to ensure that we capture the opportunities that we have."
I don't think anyone's going to be complaining about a quarterly financials miss if it results in a super-powered 'Big Navi' GPU popping up early next year and delivering a genuinely powerful high-end Radeon graphics card.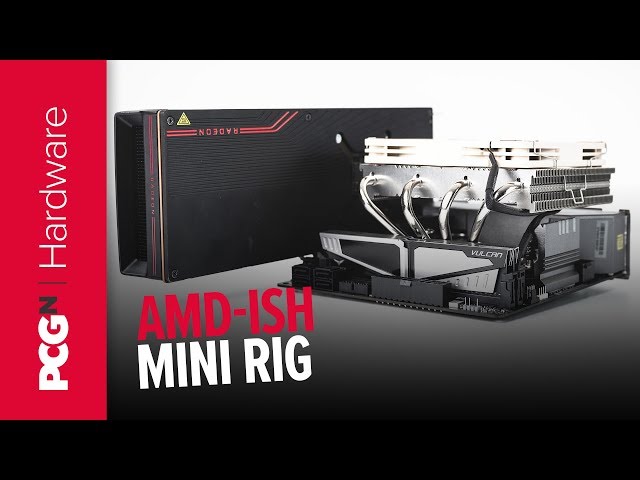 You do also have to factor in the fact that this year isn't going to see a whole lot of Xbox and PlayStation sales. Despite the efforts that Sony and Microsoft are putting into shifting units around the holidays, by announcing the next generation of consoles arriving next year that will drastically reduce the sales of its hardware. And that has impacted AMD, with its Ryzen and Radeon figures having to offset the weak semi-custom sales.
That will play into the first half of next year too, where the console gaming business for AMD isn't going to provide the financial filip that it has done for the past few years. The numbers may continue to look difficult then… at least until the switcheroo happens and everyone starts to gear up for a massive console launch at the end of 2020.