As is tradition this time of year, AMD has released a new driver package filled to the brim with goodies for your AMD-powered gaming PC. From the performance-enhancing Radeon Boost to the far more mundane installer updates, AMD's incorporated more features than ever into its yearly driver overhaul. Su bless us everyone!
There's lot to dig into with the latest Adrenalin 2020 update – and yes, AMD's keeping the name the same for another year. Hoping to build upon the momentum gained from the RX 5700 XT and RX 5700 launches earlier this year, AMD is offering a range of new functionality: from bonus performance to machine learning filters.
The Adrenalin 2020 Edition update also completely overhauls the Radeon Software. The UI is now segmented into four tabs: Home, Gaming, Streaming, and Performance. The home tab is adaptive – it'll change depending whether you're booting it from the desktop or in-game. It's also designed to be your one-stop shop for all things AMD, including access to your game library (regardless of launcher), performance stats while in-game, and recording and capture controls.
Radeon Boost is certain to attract the attention of gamers most of all out of the latest updates. This motion-based dynamic resolution scaling, described by AMD as Radeon Chill's "evil twin", offers a significant boost to frame rates at the expense of texture resolution. This shift in resolution will only occur when you're least likely to notice it during periods of rapid motion. Read all about Radeon Boost performance and benchmarks in our performance review.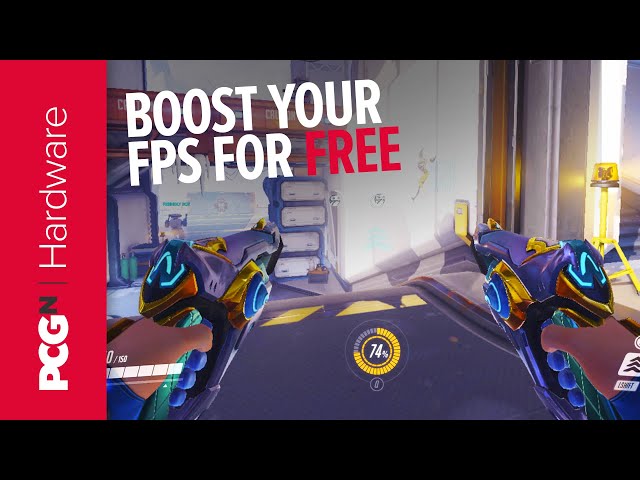 The AMD Radeon Software Adrenalin 2020 Edition is available from today across AMD-powered gaming PCs. All you need to do is ensure you're installing the latest driver version, 19.12.2.
Here are all the new features coming with Radeon Software Adrenalin 2020 Edition.
Faster installer: New one-click setup with improved factory reset. Keep my settings option between installs. Up to 34% faster install time.
Redesigned UI: Expanded homepage functionality and usability improvements.

Game Center: Launch your games from one location. Adjust Radeon Software settings on a per-game basis. Track gaming and performance stats.
System Status: Driver and software updates. AMD Link mobile app connectivity and status. Upgrade advisor quick tips.
Media and Capture: quick access to screenshot, video, instant replay, and instant gif functionality. Social media sharing.
Streaming tab: improved usability.
Tuning tab: simplified view. Retains enthusiast GPU memory, voltage, and cooling settings.

Web browser: Integrated browser functionality as overlay on top of current application or game.
Integer scaling: pixel or retro-style games can now be scaled to improve clarity and retain crisp image.
Radeon Anti-lag: updated with support for DX9 on pre-RX 5000 series GPUs.
Image sharpening: updated with support for DX11 games, granular sharpness controls, and on/off in-game toggle.
DirectML Media Filters: visual noise reduction and upscaling filters for photo and video files powered by machine learning.
AMD Radeon Boost: motion-based dynamic resolution scaling.
AMD Link: new UI to match desktop app. AMD Link streaming can now be operated across internet connections. New streaming support for 50Mbps, x265 game streaming, and instant gif support also added.
Also in the mix are new user profiles, available during first-time setup. AMD has attempted to engage more users with its innate driver functionality many times in the past, and these three new user profiles – gamer, esports, and standard – is yet another shot at pushing its free proprietary features.
| | | | |
| --- | --- | --- | --- |
| | Gamer | Esports | Standard |
| FreeSync | | | |
| Enhanced Sync | | | |
| Radeon Image Sharpening | | | |
| Radeon Anti-lag | | | |
| Virtual Super Resolution | | | |
| 8x Tessellation Limit | | | |
All the updates outlined here will be available across most of the AMD product stack from the 400-series up, so you needn't grab a Navi card to have a play around with the new functionality.
All that sound good? You can download the latest driver package, 19.12.2, over at the AMD website, complete with the brand new Radeon Software suite.