Preliminary 3DMark benchmark results for an AMD RX 5600 XT graphics card have surfaced online. Toppling the recently released RX 5500 XT 8GB, it would appear that AMD's incoming mid-range GPU will also finally put an end to Nvidia's GTX 1660 Ti mainstream GPU rule.
Posted by user _rogame on Reddit (via Videocardz), the results picked off the 3DMark search results describe a "generic VGA" (typically the name given to unreleased cards by the system), featuring 6GB of memory and a core clock up to 1,621MHz. That's a touch lower than the RX 5500 XT at up to 1,845MHz, and likely down to pre-release jitters. The software also isn't known for its pre-release accuracy.
With that configuration, however, the proposed RX 5600 XT 6GB (unconfirmed but very likely) manages to reach a graphics score of 6,446 in Time Spy – a DX12, 1440p benchmark. Compared to our own benchmarking, that puts it 35% faster than the RX 5500 XT 8GB (Asus Dual OC). Crucially, it's also more than 3% faster than an Nvidia GTX 1660 Ti (Asus Phoenix OC), and 5% quicker than the GTX 1660 Super (Palit).
Nvidia were prepared for the RX 5500 XT launch. It went about releasing key Super variant cards, the GTX 1660 Super and GTX 1650 Super, to bolster its own mid-range performance and keep hold of the best graphics card title. However, the RX 5600 XT may prove a greater challenge.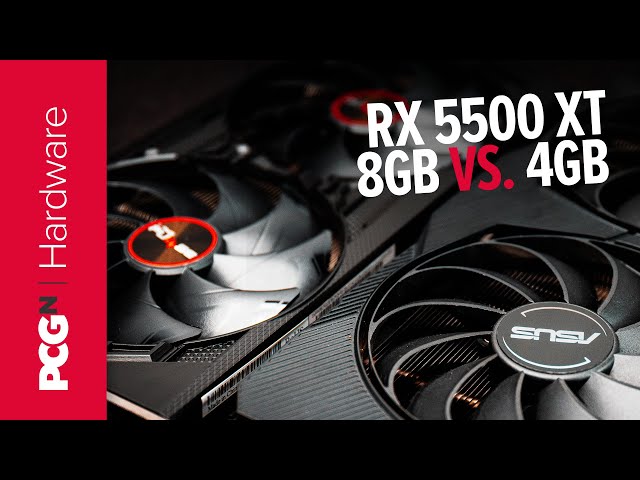 But that all comes down to price. AMD's 7nm portfolio has been highly focused on delivering more bang for your buck, and the RX 5600 XT can be no less than $199 (RX 5500 XT 8GB) and no greater than $349 (RX 5700). The GTX 1660 Ti is available for $280, which is where we suspect AMD's upcoming card to roughly end up.
One cost saving measure could be AMD's reported use of 12Gbps GDDR6 memory on the RX 5600 XT, a departure from the 14Gbps used elsewhere in the stack.
The 3DMark Time Spy run is not the be-all and end-all of performance, however. There's great deals of benchmarking required to come to a firm conclusion, which I'm sure we'll have the joy of delivering in the new year.
Leaker Tum_Apisak has also found 3DMark entries from October that may suggest a non-XT RX 5600 version. This appears to be equipped with only 4GB of memory, which may affect performance as demonstrated over in our RX 5500 XT 8GB vs. 4GB performance guide.
The unannounced graphics card appears to be gearing up for an immediate launch, and we're seeing partner RX 5600 XT cards listed already. We suspect we'll hear more over at CES 2020 early next month.