The AMD Ryzen 7000 series is almost here, with team red promising significant performance improvements and new features via its Zen 4 microarchitecture and AM5 platform. Support for DDR5 gaming RAM and PCIe 5.0 components will help these processors keep pace with their Alder Lake competition for the title of best gaming CPU, but these chips will need to effectively challenge Intel Raptor Lake offerings too.
Here's everything we know about AMD Ryzen 7000 CPUs:
AMD Ryzen 7000 release date window
The AMD Ryzen 7000 release date will be sometime in Fall, as CEO Dr. Lisa Su confirmed during the company's Computex 2022 presentation. We should expect a more specific launch window in the coming months, but there are already plenty of rumours claiming to have narrowed down when Zen 4 CPUs will be available to purchase for our gaming PCs.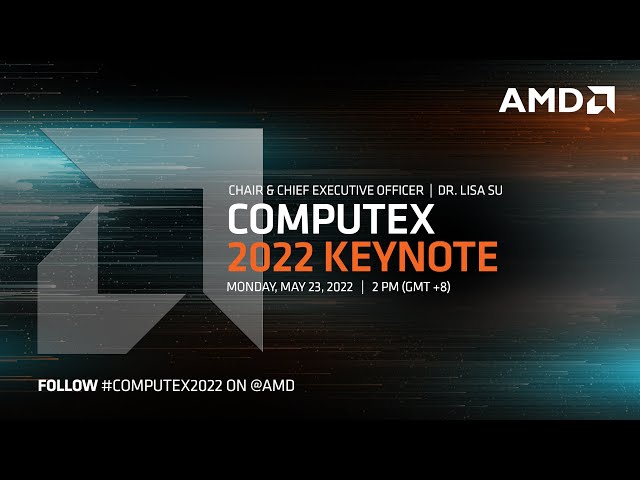 Desktop versions of Ryzen 7000 processors could go on sale as early as September 2022, almost two years after the Ryzen 5000 series debuted back in October 2020. According to hardware leaker Greymon55, the following models will form the initial line-up:
AMD Ryzen 9 7950X
AMD Ryzen 9 7900X
AMD Ryzen 7 7800X
AMD Ryzen 5 7600X
Curiously, the AMD Ryzen 7 7700X is a no show, just like the 5700X before it, and there's no word on when more mainstream Ryzen 3 chips will show up (if at all).
AMD Ryzen 7000 price speculation
We don't yet know what kind of prices AMD Ryzen 7000 CPUs will carry, and there haven't been any credible leaks or rumours on the topic either. That said, we can draw some conclusions based on several factors that will likely affect the final MSRP of Zen 4 processors.
Given that TSMC recently increased the rate at which it charges AMD to manufacture chip wafers for its products, team red may pass these increased costs on to prospective buyers of Ryzen 7000 CPUs by raising their prices. This would push the MSRP of the Ryzen 9 7950X past the $800 mark, as the Ryzen 9 5950X currently retails for $799.
However, competition from Intel Raptor Lake processors may see AMD choose to take the hit to profits instead in order to maintain a more consumer-friendly price point. The company has since slashed the prices of its Ryzen 5000 product stack in addition to releasing new budget offerings following the release of 12th Gen Intel Core CPUs.
AMD Ryzen 7000 specs
Much is already known about the key specs of AMD Ryzen 7000 processors, despite there being little in the way of official information on specific models.
Each of the launch CPUs will feature up to two 5nm chiplets that each contain up to eight Zen 4 cores, with the flagship boasting 16 in total and 32 threads. We don't yet know how high team red will be able to push boost clocks, but the company has demonstrated a pre-production unit running at up to 5.5GHz without overclocking.
AMD Ryzen 7000 processors will also feature a new 6nm I/O die that houses an integrated RDNA 2 GPU. It also acts as a controller for DDR5 memory and PCIe 5.0, which will both be supported to varying degrees across the several chipsets that make up the AM5 ecosystem.
The X670E chipset will be found on the best motherboards for Zen 4 processors, giving you up to 170W power delivery, 24 PCIe 5.0 lanes, 14 USB ports including 20Gbps and Type-C, WiFi 6e, Bluetooth 5.2, in addition to up to four DisplayPort 2.0 and HDMI 2.1 ports. Meanwhile, X670 and B650 boards will forgo some of these features in exchange for lower prices. In fact, some Ryzen 7000 processors may support DDR4 RAM.
The first PCIe 5.0 storage devices should hit the market alongside Ryzen 7000 CPUs, which may make AMD's new processors an ideal pairing for those looking to get the most out of the best SSDs for gaming.
AMD Ryzen 7000 benchmarks
During its Computex 2022 presentation, AMD showcased a Ryzen 7000 processor completing a Blender render 31% faster than an Intel Core i9 12900K. As with all manufacturer demos though, we can't be sure that the company's methodology wasn't designed in a way that favours its CPUs.
AMD also claims its Ryzen 7000 processors will deliver at least a 15% single-threaded performance improvement versus their Ryzen 5000 predecessors, which should translate into more frames per second in the best PC games (providing you're not bottlenecked by your GPU). However, the company didn't share how it arrived at that figure, so we'll need to take it with a pinch of salt until we can conduct our own tests with a CPU equipped with Zen 4 cores.
Unfortunately, we're yet to see a Ryzen 7000 chip pop up on any kind of performance database or fall into the hands of a third party, but it's only a matter of time until gaming benchmarks start to appear.