Microsoft has announced that the new Xbox console will be available by the end of 2020, featuring the exact same AMD architectures that are slated for Sony's PlayStation – which we'll call the PlayStation 5 for ease. Both will offer the latest 7nm AMD tech, ray tracing, and contain an SSD, but only one will launch with Halo: Infinite. Take that, Sony.
But in all seriousness, with both consoles rocking similar tech it's all going to come down to the games. Microsoft has been buying up studios left and right to create an unrivalled ecosystem, many of which brought new games to the company's E3 conference just now, while Sony has been knocking it out of the park with its acclaimed exclusives as of late.
But I still retain that the PC is the best place to game. I'm biased, I know. Otherwise why would console manufacturers keep building their consoles with identical innards to mini, company gaming PCs? Microsoft confirmed its console will be an AMD/Navi combo, which was previously speculated to be a pairing exclusive to Sony back when Raja Koduri was at the helm for Radeon.
AMD looks to be sharing the 7nm love instead. Both AMD Navi and its Zen 2 architecture, which powers its soon to be released Ryzen 3000 CPUs, are built using TSMC's 7nm process node, which offers greater power efficiency and density over older nodes.
All that is set to be rolled out, in some configuration, in both Project Scarlett and the next-gen PlayStation. These will be custom SoCs, both independently built with AMD, with the Xbox, and almost certainly the PS5, packed with speedy GDDR6.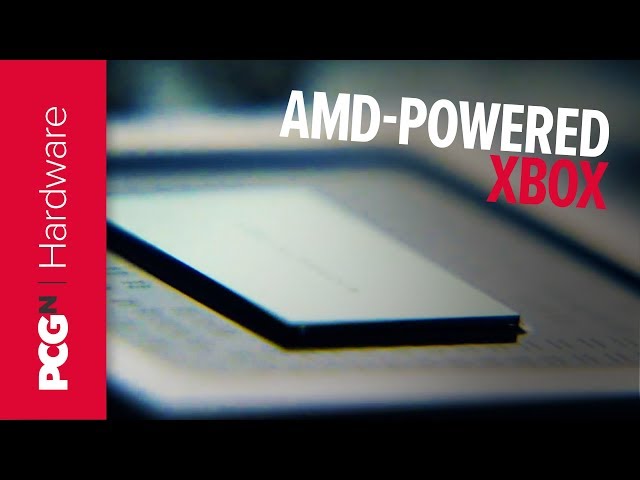 Microsoft has also confirmed its next-gen console will support up to 8K, 120fps. Best be picking up a new TV then… or a monitor for that matter.
Ray tracing will also make its way into Project Scarlett, which will be "hardware accelerated" on the Xbox. However, we're yet to hear of AMD's ray tracing solution, but it's obviously got something up its sleeve with both the Microsoft and Sony reportedly supporting it on their kit.
New kit: These are the best graphics cards today
We're expecting to hear more about AMD Navi over at the Next Horizon Gaming event on June 10th at 3pm PDT. Make sure not to miss it.
What we do know from AMD's Computex keynote is that Navi, or rather 5000-series graphics cards, will be built on the RDNA architecture – a departure from the Graphics Core Next architecture that's ruled the roost for years now. We don't have all the details, but it will incorporate a new Compute Unit, multi-level cache hierarchy, and graphics pipeline.
Microsoft's Project Scarlett has been confirmed for a holiday 2020 launch. Sony is expected to drop its next-gen console next year, too. No wonder AMD was confident next year's semi-custom division revenue was going to be on the up.
Do check around the site for more E3 2019 news, or follow us on Twitter (@PCGamesN) for an up-to-the-minute feed of all the latest announcements from the major conferences. We'll be tweeting each story as it breaks.