AMD's Mark Papermaster has announced that his leap-frogging design teams are hard at work in the design phase of the AMD Zen 5 CPU architecture. Yeah, ZEN FREAKING FIVE.
AMD doesn't mess around. Not anymore. We're only just getting to grips with its Zen 2 processors – some of the best CPUs for gaming ever made – with the 16-core Ryzen 9 3950X due to land on our desktops next month, and Threadripper set to tear up the high-end desktop market, yet AMD is already talking about chip designs only set for release many, many years in the future.
To be fair, The Papermaster hasn't actually divulged a huge amount of information about Zen 5, basically only confirming that its basic design is being worked on right now, but I wonder if the fact that Zen 4 and 5 are being mentioned in the same breath tells us anything at all. Possibly not, but it could hint at the two being very closely linked. I'm thinking much in the same way as Zen+ is to the original Zen processor design, a potential half-step. Something akin to Intel's long-gone Tick Tock process.
The announcement came out of the recent EPYC Horizon executive summit back at the end of September. I'm not EPYC enough to have been at the even in Rome, but AMD has released the whole thing on YouTube this week. That's where AMD pushed TSMC's head of marketing out in front of the crowd: "Tell them you're not struggling on capacity and can make all our chips. Go on. Tell them."
But before all that The Papermaster took to the stage to introduce the new EPYC chips based on the Zen 2 architecture and to promise AMD's super-serious datacentre clients that it was sticking around and had a plan to push out ever-faster, ever more powerful processors to rock their collective server worlds.
Starting with the huge performance increase the original Zen design offered, he then went on to promise that AMD wasn't letting up in its push to get back to the top of the tech tree in terms of server performance, and was planning on staying there too. As evidence of that he pointed to the continued development of its CPU architecture roadmap.
"What we vowed at that time," says The Papermaster about orignal Zen design, "was to never look back. That we would have leap-frogging design teams that would ensure that we would have successive generations marching that performance upwards, exactly what we're rolling out here today with Zen 2.
"Zen 3 design complete, Zen 4, Zen 5, in the design phase. That is our commitment. That is what we've been executing on, is to get back to leadership performance and stay there in the industry. Why? Because it's fundamental. It's fundamental in the datacentre that you know when we call out a strategy we're going to execute it."
So yeah, pretty light on the ol' details, but it's the fact that Zen 4 and 5 are mentioned together that intrigues me. As I said, it could mean nothing at all, but considering the first time we heard about Zen 5 was when engineer Mike Clark said that he was already working on Zen 5 when no mention whatsoever had been made of Zen 4.
There's also the fact that The Papermaster's original plan for his leap-frogging design teams was to have one generation of CPU architecture being shipped (currently Zen 2) "and developing the next two generations (Zen 3 and Zen 4) at any point in time," he told us back in 2017. "That's our commitment to our customers."
So how come Zen 5 is getting some love alongside Zen 3 and Zen 4? My guess is that AMD's leap-frogging process is more like Intel's old Tick Tock strategy than it might want to admit. With the shift from Zen to Zen+ we effectively had a microarchitecture change (a 'tock' in Intel's old parlance) followed by a die shrink from 14nm to 12nm (a 'tick') with little actual change in the silicon.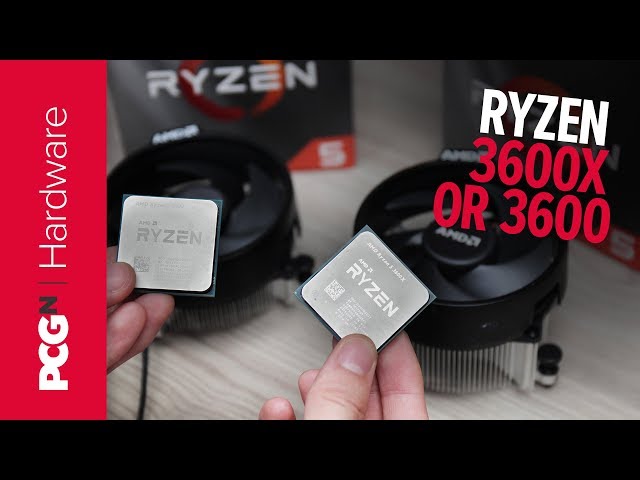 Though with Zen 2 we've had both a new microarchitecture and a die shrink, the reports are that Zen 3 will likely be more or less the same sort of design as Zen 2, offering modest performance improvements, but with the new 7nm+ node from TSMC.
Zen 4, however, is set to represent another big change in architecture, potentially requiring a new CPU socket, ditching the AM4 platform, and offering 8-core CCX modules as opposed to the current 4-core design. It would seem quite likely that Zen 5 could then represent a relatively minor architectural change, iterating on the latest design introduced in the previous generation.
It would, after all, be a lot to expect AMD to create whole new microarchitectures every single year.