If you've ever wanted to own a truly obscure piece of videogame history, then you're in luck. We're giving away codes for Ziggurat Interactive and Empty Clip Studios' loving restoration of the once-lost interactive movie American Hero, and you could be in with a chance of adding this unique game to your library.
American Hero, if you're not up on your lost gaming artifacts, is a full motion video (FMV) game that centres on a former American intelligence officer called Jack, who has to stop a nefarious plot involving a sinister virus being spread through the Los Angeles water supply. It was originally developed for the Atari Jaguar CD, and even had the entire film portion of the game shot, but was cancelled before it could be finished thanks to the Jaguar's less than stellar sales.
But now, Ziggurat Interactive has partnered with developer Empty Clip Studios to finish off the game using restored footage already shot nearly 30 years ago. That's no easy task – American Hero was designed for a seamless FMV experience, where your split-second decisions would instantly lead to the next branch on your chosen story path. And with plenty of decisions to make as you work your way through the fast-paced, action-heavy story, there's a lot of rapid-fire transitions to implement.
You can also expect a star-studded cast reacting to your difficult decisions, with star Timothy Bottoms (best known for roles in The Last Picture Show and Elephant) who returned to provide new voiceover for this release. He's joined by Daniel Roebuck (from The Fugitive and Final Destination) and Musetta Vander (of O Brother, Where Art Thou and Wild Wild West fame), and a few other faces that you'll probably recognise. And this being a relic of the '90s FMV craze, you can rest assured that their performances in American Hero will be worth watching.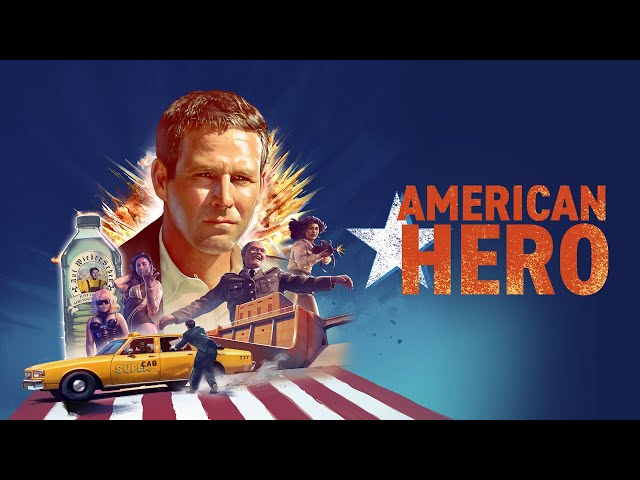 American Hero is available now on Xbox, PlayStation, Switch, and exclusively on PC through GOG.com, and you can be in with a chance of getting a copy of the game for absolutely free as part of our competition. Head down to the bottom of this article to find out more about what you need to do to get your hands on this previously lost game. Even if you don't win a copy, you can still get your hands on this rare piece of gaming history right now by buying a copy on the platform of your choice.