Amnesia The Bunker has been delayed, with the upcoming Steam horror game now set to miss its original May 16 launch. Developed by Frictional, the studio also behind Soma and the original Amnesia The Dark Descent, despite the delay there is still some good news about Amnesia The Bunker, and the coming Amnesia The Bunker release date, so don't worry.
PCGamesN went hands-on with Frictional's latest at GDC this year, with our own Amnesia The Bunker preview rating it as the perfect mix of classic Resident Evil horror and modern immersive sim. Set during World War 1, Amnesia The Bunker casts you as a lone soldier, navigating the trenches as you're pursued by a largely-unseen single monster. You have a gun – a first for the series – but bullets are sparse and firing your weapon, naturally, brings a lot of unwanted attention.
Unfortunately, Amnesia The Bunker has been delayed by two weeks, with Frictional explaining that this is due to "certification issues."
"The release of Amnesia: The Bunker has been delayed by two weeks due to unforeseen certification issues," Frictional says. "This decision is crucial to ensure we do not ship the game with these issues. The extra time will allow us to rectify the problem and ensure the best possible gameplay experience upon release. We thank you for your understanding and patience."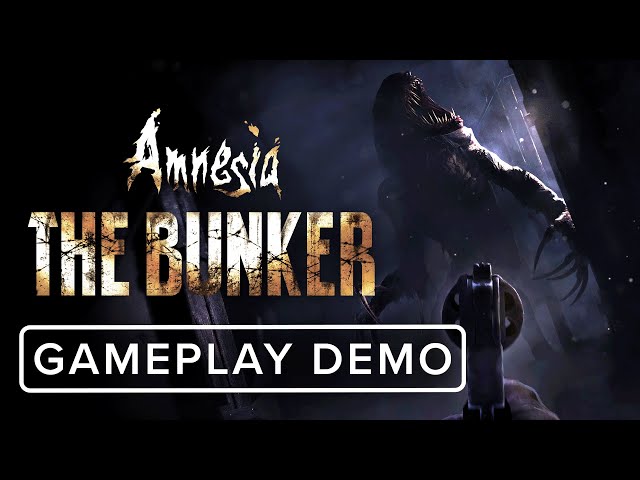 This means the Amnesia The Bunker release date is now June 6, with the horror game slated to launch on Steam, the Epic Games Store, and GOG.
It's not a huge delay, and there's another silver lining – to compensate for the slipped launch date, Frictional will release an Amnesia The Bunker demo on Steam on May 22. So, the full thing may be a little longer away that we'd hope, but you'll still be able to take Amnesia The Bunker for a spin pretty soon.
As we wait for Amnesia to arrive, check out some of the other best upcoming games. You can also try the best survival games, or maybe the best war games on PC.