Anno 1800's Year One season pass is drawing to a close, and its third confirmed DLC update, The Passage, arrives soon. Taking players to the arctic circle to explore the northwest passage and bringing the chance to build trading airships, The Passage marks the last of the Anno 1800 DLC announced so far – however, developer Ubisoft Blue Byte has now indicated that the game will get more content beyond the current season pass.
In a presentation about Anno 1800 and its new DLC, Anno 1800 community developer Bastian Thun says: "We would love to expand Anno 1800. We are super happy with the game. The game is very successful – we get great community feedback and a lot of active players still ten months after launch, but we will see what the future brings."
While the developer is currently focused on The Passage DLC and then an upcoming Christmas update, Thun says, "I think it's safe to say that there are no blockers in the way for us to do more in 2020 and expand Anno 1800 even further."
During the presentation, the studio also revealed that major gameplay additions would be heading to the game in 2020.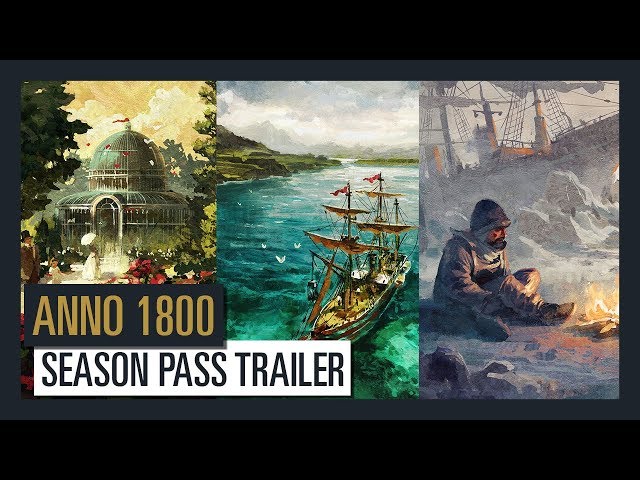 It's not clear what form these additions might take just yet, whether as part of another season pass or another type of update, but the dev did provide some clues about what might be included in an interview with PCGamesN. In response to a question about which areas the studio might want to expand on or add depth to in the game, Thun says: "I think new gameplay elements would be always something" and also suggests "adding new gameplay, maybe a new biome" as a possibility.
Gameplay designer Andrea Fricke adds: "Regions, fertility, production chains – these are things that players cannot get enough of."
So, it looks like more content will head to Anno 1880 following the Year One season pass, though what that content might be exactly isn't clear just yet. The Passage DLC arrives December 10. If you're keen to find out more, check out our very own Rich Scott-Jones' look at The Passage Anno 1800 DLC to see what's in store when it launches.