Anno 1800 has had a great deal of success through its first nine months – to the tune of 1 million players now – and it's getting even more content as a result. Ubisoft has confirmed that the latest in the venerable series of strategy games will get another season of DLC and free updates for 2020, and the first of them are coming very soon.
The Seat of Power DLC will launch on March 24, adding a new palace that will offer passive bonuses and a selection of additional policies. The same day, the game's seventh major update will add difficulty options for the influence system, allowing you to customise the rate at which you earn the resource.
We'll get Bright Harvest this summer, which will allow you to place tractor modules on your farms to increase productivity and reduce the needs of your workforce. Then, later in the year, we'll get the game's biggest DLC yet with Land of the Lions, which will take Anno 1800 to Africa with "a new session and continent, new citizen tiers, buildings, production chains and quests."
Land of the Lions will also add a new irrigation system that'll let you turn arid patches of desert green. "We also listened to your feedback regarding the Passage," the devs say in the announcement, "and rest assured that Land of Lions will have a deeper impact on things in the old world!"
The Anno 1800 Season 2 Pass is available for $24.99 / €24.99, which will end up being $9.99 / €9.99 cheaper than buying all the content separately.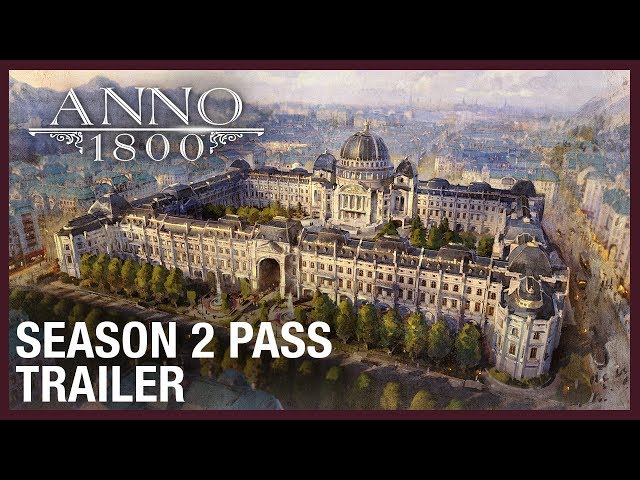 If you haven't played Anno 1800 yet, a free weekend is getting underway soon. You'll be able to try out the first three tiers of sandbox, alongside multiplayer and co-op, starting March 12 at 4:00 PDT / 7:00 EDT / 11:00 GMT. Pre-loads for the trial are already live on Uplay and the Epic Games Store.