Anthem's open demo has been running this weekend, and it's just started its first live event – a massive firestorm that's dropping giant monsters on the landscape outside Fort Tarsis.
The event is going on now in the demo's Freeplay mode, so to access it, just head to your Javelin in Fort Tarsis, launch an expedition, and pick Freeplay. Once you're in, you should see a swirling red storm in the night sky. If you don't, just end the expedition and start a new one – that triggered it for me, at least.
Once you're in, you'll see the eye of the storm in the sky, as well as molten meteorites tumbling down toward the planet's surface. You're also likely to stumble across some Ancient Ash Titans. These are giants with stone skin that can hurl pyroclastic bombs at you, so bring some friends along if you want to take one down.
This weekend's open demo seems to have gone off quite a bit more smoothly than the VIP demo did last weekend – the last demo's connection issues seem to have been solved, and apart from a crash or two, I didn't run into any serious problems personally.
Today's live event will likely last until the demo closes at 21:00 ET, so you've got several more hours to try out Anthem for free.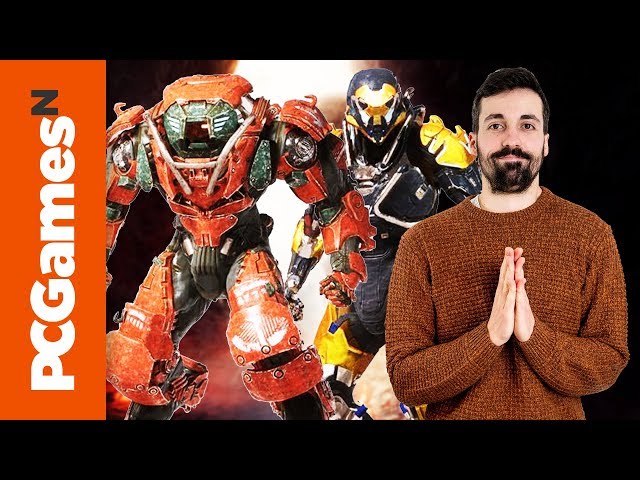 The demo lets you explore a good chunk of the player hub, Fort Tarsis, and take on a short string of missions. If you played the VIP demo last weekend, you've got access to all four Javelin classes this time around.
Mount up: The best co-op games on PC
The Anthem release date is coming right up: it's set for February 22, so this may be your last chance to jump in before the game comes out for real. We're eager to dive in and start exploring this brand new BioWare world.