Since the reveal of Anthem at E3 earlier this summer, there's been some uncertainty about how the game's single-player and multiplayer would mesh with one another. As BioWare general manager Casey Hudon put it in a recent blog post; "how can there be agency of your story in a living world that you share with friends?"
Conveniently, Hudson also sets out to answer this question, via a solution that BioWare has dubbed "Our World, My Story." Hudson explains that in BioWare's dynamic open world "everything is experienced in real-time by all Anthem players – day/night, weather, and world-scale events that shape the ongoing narrative of the setting."
That multiplayer setting makes up the "our world" aspect of the game – a traditionally online space which the community as a whole can experience in largely the same way. However, when players return to the game's hub space, an area known as Fort Tarsis, Hudson says "that's actually a single-player experience, and it's where you spend time developing relationships, making choices, and seeing consequences. That's the 'my story' part."
For fans of series like Mass Effect or Dragon Age, that should be at least a little comforting. There might not be quite the same level of romance in Anthem as in other games, but there will at least be an opportunity to get to know the NPCs who populate its world.
On the subject of Mass Effect and Dragon Age, Hudson says the team "hear loud and clear" the interest in those games. He also teases that "we have some teams hidden away working on some secret stuff that I think you'll really like," but says that BioWare aren't ready to talk about any of it just yet.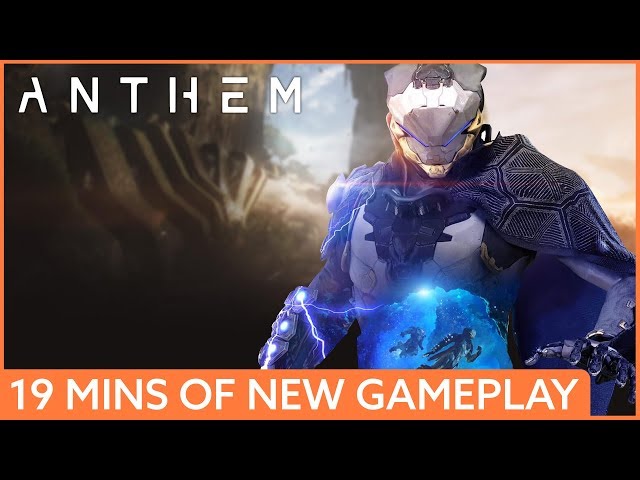 The Anthem release date is February 22, 2019, and you can check out some gameplay in the video above. Check out the blog post for Casey Hudon's full comments, as well as news about Star Wars: The Old Republic. Hudson also says that BioWare is doing a panel at PAX where they'll talk about "our world, my story" in more detail, so there should be more information available soon.