We got a look at Apex Legends' upcoming character Crypto in his backstory trailer, which dropped last week. A new trailer, this for Apex Legends Season 3, provides a glimpse at how he's getting along with his new teammates. And how is that? Well, let's just say he's not exactly chatty.
The trailer shows the legends hanging out back at HQ, with Crypto hunched over a computer terminal, presumably doing hacker things. The showboating Mirage decides to introduce himself, and winds up in an arm-lock for his trouble. The two get off to a competitive start, counting up kills in their next match as the rest of the squad blasts their way around the new map.
That new map is called World's Edge, and it's a confluence of extreme climates: There's a frozen ice area, and one covered in molten lava. To make your way around, there's a working train – which is where Crypto and Mirage find themselves in the trailer's denouement. As Mirage lines up an easy double kill, he's beaten to the punch by Crypto, who levels a charge rifle at him.
You can watch the full trailer here: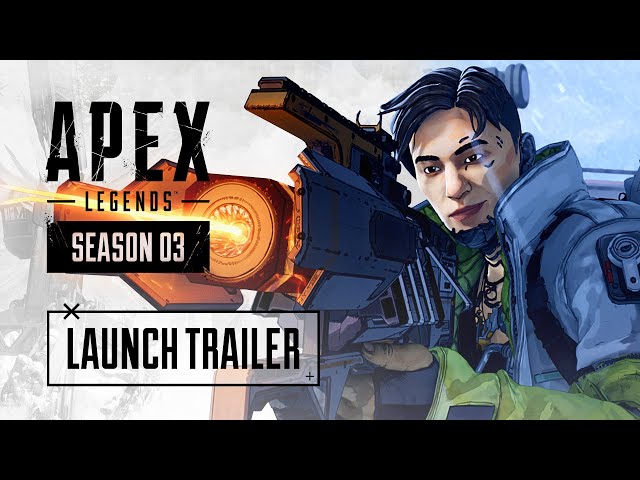 That explosion at the end? Just lovely.
All this new stuff will be arriving in Apex Legends October 1, early this coming week, as Season 3 kicks off. That means, all told, a new legend in Crypto, the new charge rifle, a brand-new map, and of course a new battle pass full of rewards to unlock.
It'll be interesting to see how Crypto fits into the Apex Legends meta, and how that's mixed up when the action shifts to World's Edge. Whatever happens, it's all probably a dose of freshness that Apex Legends could certainly use.