Armored Core 6 was almost going to be more like open-world game Elden Ring, according to developer FromSoftware. The longstanding mecha series might be coming back after From's decade-long focus on Souls games, but the team is sure that it doesn't need to emulate what makes those games a success to make this game work, as the Armored Core 6 release date gets closer.
The Armored Core 6 key art and rating have already given us some new information about the FromSoftware mecha robot game, but now an interview from earlier this year has been spotted by exputer, and we've run part of it through a translation tool and cleaned it up in places.
There's a lot to unpack here, but we've focused on how the director of Armored Core 6 felt about potentially making it an open-world game, like Elden Ring, instead of the mission structure the series is known for.
"In the process of developing the sequel, there was also an opinion to make it in a different game style," Armored Core 6 director Masaru Yamamura explains.
"However, as a result of discussions, it was concluded that it should not be made into a title centered on exploration, such as the Elden Ring or the Souls series. In the Armored Core series, depending on the assembly of your mecha, the movement of the character changes and affects play, and that's the charm of the series."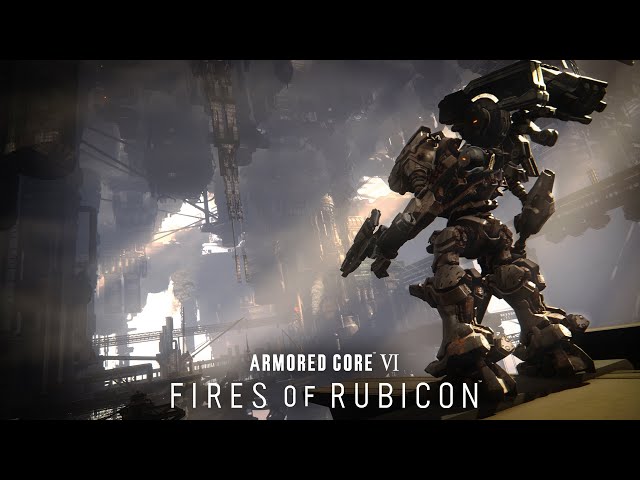 FromSoftware has already talked about how Armored Core 6 only shares similarities with Sekiro, in terms of Souls-like games. While it doesn't share any true elements with Sekiro, Yamamura has previously stated that the two titles share the same focus on aggressive battle styles and speed, so if you liked Sekiro you could be right at home with Armored Core.
"Armored Core is designed to think about the speed of movement through jumps and boosters, and depending on the combination of these parts, the reached altitude and speed vary," Yamamura continues in the interview. "In this respect, it was judged that the element of exploration and the gameplay of Armored Core did not match. Therefore, we came to the conclusion that Armored Core 6 should be developed to focus on individual missions using assembled mechas.
"You will still see a dynamically moving and three-dimensional, high-level map. I hope you enjoy these parts. I think you will be able to feel a different pleasure from exploring every nook and cranny of the carefully crafted map as you move," Yamamura adds in the original interview.
All that said, FromSoftware has made it clear that the decade or so of designing Souls-like games, from Dark Souls to Elden Ring, has changed the team. Apparently, the experience and know-how from these games will be implemented into Armored Core 6, but I wouldn't expect a vastly different experience from previous games.
While you wait for Armored Core 6, the biggest upcoming games on PC might catch your eye, or you can dive into the best free games available right now instead.