We've finally got some Armored Core 6 gameplay, as Bandai Namco and FromSoftware have shown off around 12 minutes of footage from the mecha robot game, giving us an extended look at what Dark Souls and Elden Ring developer FromSoftware will be working on next ahead of the Armored Core 6 release date. If you've been waiting to see exactly what Armored Core 6 is all about, this is it.
With recent footage showing us what the Armored Core 6 mechs will be like, and the back of the box outlining the Armored Core 6 multiplayer experience, all we've really been waiting for is some extended gameplay – especially considering it's out in August.
If you want some more narrative details, the recent Armored Core 6 story trailer should give you all you need, but in the meantime check out the new footage below.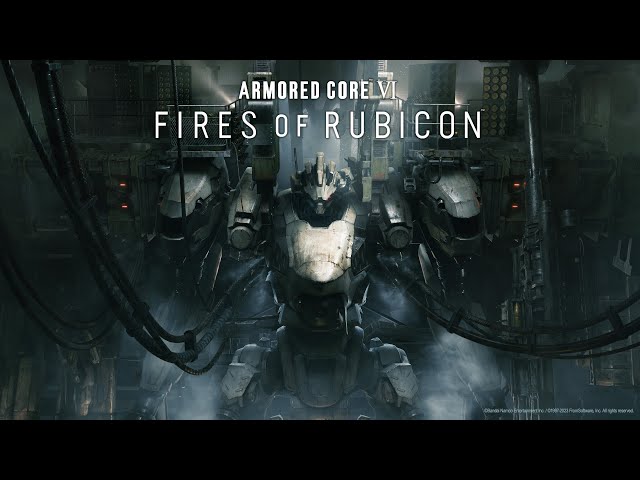 Taking place on the fictional planet of Rubicon-3, you'll take the role of a mercenary mecha that infiltrates the planet. Huge multi-layered missions are the focus of Armored Core 6, with fast movement and verticality at the core of the game's combat.
You'll use up to four weapons at once, on each arm and shoulder, strafing around enemies and overwhelming them with your firepower. You can also use your Armored Core's aerial mobility and boosters to both explore and fight in the air, or move in for some more close range combat.
Vertical catapults can also send you high into the air to start fights from above, and we got a really good look at all the options to customize your AC too. There are even absolutely enormous weapon structures that eclipse the Armored Core's in size, giving Fires of Rubicon a colossal sense of scale.
We even get a look at an intense boss fight, which echoes what FromSoftware has been doing with the souls games as you'll have to act fast, observe, and learn as they make their way through.
If that wasn't enough for you, we've got the very best of the genre FromSoftware helped create over a decade ago with our picks for the essential games like Dark Souls you need to play, alongside all the best upcoming games that should be on your radar too.