It's been almost a year since Valve announced it would give up on regular Artifact updates in favour of a larger rework of the game. While we've heard nothing since then, the developers are still heads-down on that reboot, and Valve chief Gabe Newell says the update is so large that the developers have taken to calling it Artifact 2.
"We ran an experiment, we got a negative result, and now we need to see if we've learned anything from that," Newell tells Edge (via GamesRadar), "so let's try again. And that's what [the Artifact team] have been doing and that's what they're getting ready to release. Based on the reaction to it, what was wrong with the product? How did we get there? Let's fix those things and take another run at it."
Newell says that Valve must "do a larger reboot in order to justify its existence to customers and to markets," though at this point the specific shape of that reboot is unclear. When Valve published its 'Towards A Better Artifact' blog in March 2019, the studio said that "we expect this process of experimentation and development to take a significant amount of time" – how much longer that span is remains to be seen.
Valve's boss has been pretty candid about Artifact's disappointment in recent interviews. "We did Steam Machines, Artifact was a giant disappointment, we screwed things up," Newell said in another iterview, and the impending Half-Life: Alyx release date presents an opportunity for Valve to prove that "the magic still is there."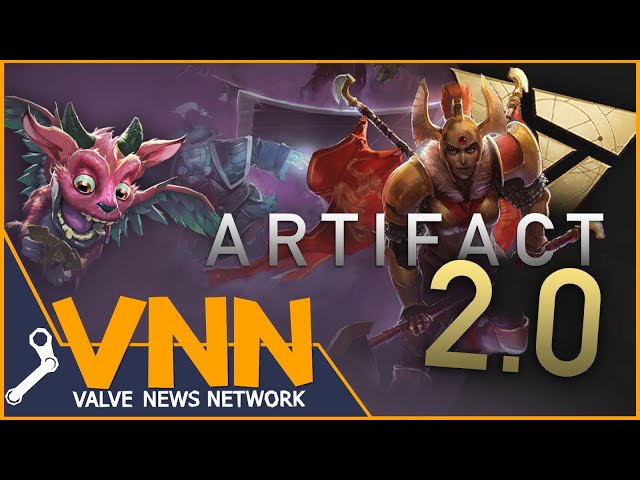 While Valve has yet to provide any concrete details on Artifact 2 – or whatever the final title ends up being – a number of rumours have emerged about what shape it will take. Valve News Network's 'Artifact 2.0' breakdown provides plenty of speculation on what the new game might look like, but Valve's famously iterative design process means that everything is subject to change.