Yesterday, Ubisoft came out with the surprise reveal that the Season Pass for Assassin's Creed Odyssey would include a remastered version of Assassin's Creed 3. In the wake of that announcement, that game's creative director had some things to say about how he would improve the game if he were working on the new version.
Alex Hutchinson worked at Ubisoft on both Assassin's Creed 3 and Far Cry 4. Since then, he's left the developer and co-founded his own studio, Typhoon, but that didn't stop him writing up a Twitter thread describing how he'd fix AC3 if he were involved.
The thread starts with something very specific – lowering the damage on the fires in the final mission (something Hutchinson says is "too hard for no real reason"). From there though, things tend to get a bit more general. A lot of attention is paid to pacing – present day missions, Connor's Homestead missions, and the naval missions, should, according to Hutchinson, all have been better incorporated into the "main flow" of the game.
Instead, many of them are allowed to stack up, or can be left entirely to one side, which players didn't really seem to enjoy. Hutchinson says that was down to his preference to let players take in content at their own pace, but that that "doesn't work as well in a blockbuster." Carrying on with pacing, he says that the intro sequence, in which you play as Connor's father, Haytham, should have been split into chunks to speed things along.
Elsewhere, however, there's a lot about making sure the players got to see the cool things hidden throughout the game. According to Hutchinson, AC3 has the most assassination moves of any of the games in the franchise. There's also an hour of historically-appropriate native American dialogue, and a very detailed portrayal of the butchering of a pig that he says he'd find a way to make sure everyone got to see.
5. Somehow, somehow make sure every person who buys the game sees the animation sequence where a homesteader gets a pig, puts it on a chopping block, cuts each limb off, skins it, packs them up and takes them inside. It's amazing.

— Alex Hutchinson (@BangBangClick) September 13, 2018
There's also a nicely sassy dig about some of the bureaucracy that comes with a major game franchise. In my personal favourite tweet in the thread, Hutchinson says that "it was okay to change the colour of Connor's sash from the crimson red of Ezio and Altair to a nice royal blue, and that it really wasn't worth having seven two hour meetings about." For the record, that's 14 hours of meetings about the colour of one bit of a costume.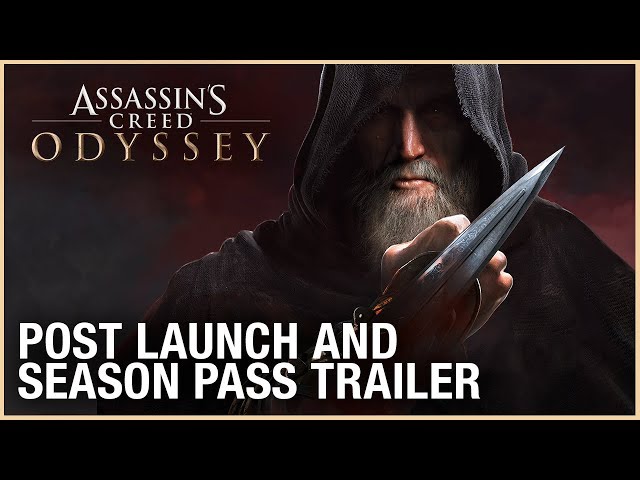 You can read all of Hutchinson's tweets for yourself, starting here. The remastered version of the somewhat-maligned Assassin's Creed 3 will be available as part of the Assassin's Creed Odyssey season pass. That'll kick off in December, with the first of two three-part episodic narratives, but the remaster – which comes with all the DLC, as well as spin-off Assassin's Creed Liberation, won't be available until March. You can check out the season pass trailer in the video above.