Assassin's Creed Odyssey has seen a lot of early praise as the game that completes the series's transition from linear adventure game to a full-on RPG. And hidden within its many strange enterprises, some players have found a rather saucy ending for the side quest Age is Just a Number, which lets you complete the quest by sleeping with someone else's wife.
The quest sees you approach an elderly woman who asks you to gather the ingredients for an elixir to give her husband a helping hand in the bedroom. She clarifies that while she has a lot of different lovers, no-one quite satisfies her like her husband (aww, I love that old-school romance).
After a short spell harvesting ingredients from innocent animals, you return to the couple, who then regale you about their marital exploits in unnerving detail. Eventually, you do get the chance to help out, and one option to do so is to take the wife to bed yourself. What ensues is a day-long romp that's cheerfully serenaded by the husband, who plays the lute outside the house while people stop to listen. Awesome.
Most people – like Lulu, who posted the video on Twitter – seem to go straight for the chance to get their end away. While this is clearly one of the less conventional endings – to modern sensibilities, at least – the funniest has to be the path players can take in yelling "Will somebody just pay me!?" as the couple argues about their sex life. The frustration seems fair – you've just had to fight bears, after all.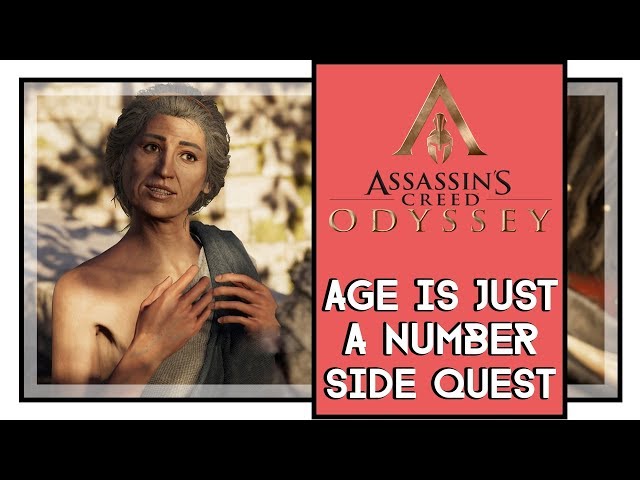 If after reading this you're (somehow) still not decided on Assassin's Creed Odyssey, here's our review. Between this and the chance to climb on Zeus's penis, we can say that its sexy content is strongly to be commended.