After our cinematic first look at Assassin's Creed Valhalla, Ubisoft has provided our first look at gameplay – or, rather, in-game cinematic footage at this year's Inside Xbox online showcase. The clip doesn't show us much in terms of what the game will play like, but it sure looks nice – and there's plenty more of the upcoming Viking epic to eyeball.
The brand-new Assassin's Creed Valhalla gameplay trailer, which we've included for you to take a good look at below, is essentially a montage of very pretty footage, adding another piece of the jigsaw to what we know the Viking game's due to bring when the Assassin's Creed Valhalla release date rolls around later this year. We can see sweeping shots of ninth century England – rugged scenery, blazing hearths surrounded by settlers, snowy landscapes and rivers with longboats, and raging combat between the Viking clans and Saxon soldiers.
The powerful, pounding music builds until we see another shot of the male version of the protagonist, Eivor, and his air-based companion, a raven.
Check the trailer out below: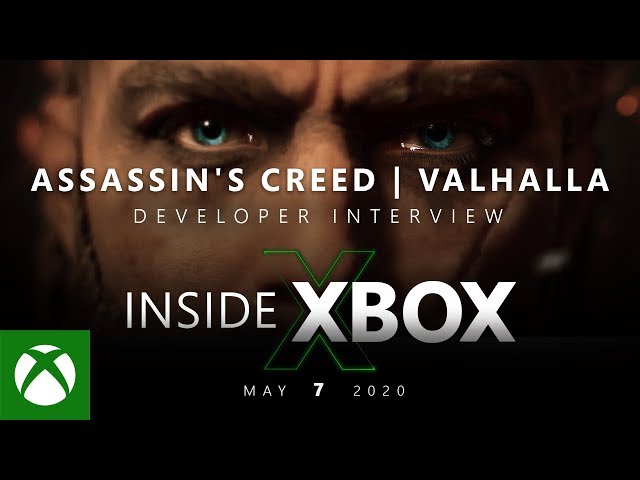 If you're keen to see what else the Inside Xbox show has brought, do check around the site for more from the show, or dig into our Inside Xbox news roundup for all the highlights.