The Atomic Heart release date is right around the corner, as the FPS game inspired by the atmosphere of BioShock and seemingly the open-world of Far Cry is coming to PC and PC Game Pass later this month. In anticipation of this, the founder of developer Mundfish has sat down for an interview, where he outlines how he thinks the sci-fi shooter falls in with games like Doom and Wolfenstein.
After a recent Atomic Heart gameplay trailer finally gave us our best look at the shooter yet, we have a much better idea of what the action RPG game is actually about, and with this interview with Mundfish, we have a slightly better idea of how Atomic Heart will actually play.
Mundfish described Atomic Heart in response to a question from Wccftech, who wanted to know if the upcoming sci-fi shooter was more like the fast-paced combat of Doom and Wolfenstein, or the more immersive cityscape of BioShock.
"To be honest, I don't think this is an accurate comparison," Mundfish founder Robert Bagratuni says of Atomic Heart being like Doom and Wolfenstein. "While our game does have some parallels with such great games like Doom, Wolfenstein, and Bioshock, we wanted to construct Atomic Heart to feel unique and fresh.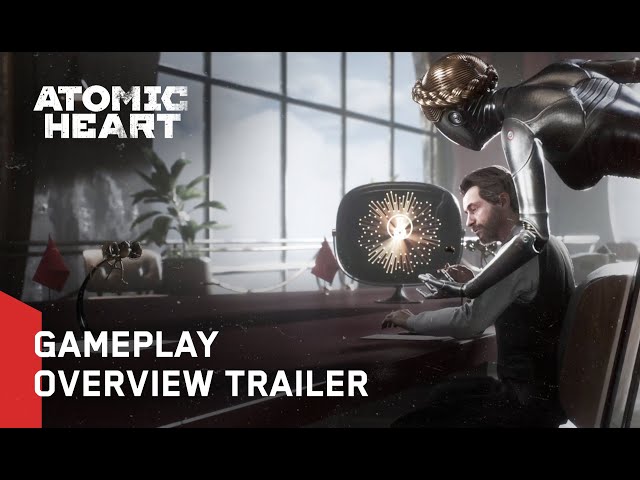 "If there is a need to compare, then our game, like Bioshock, surely contains a greater level of immersion, possibilities for combinations of Atomic Heart weapons, and special abilities compared to some others of the genre. Nevertheless, at the end of the day, our game will leave players with completely new feelings, and they will understand that the Atomic Heart stands out with a mix of intriguing stories, ruthless battles, and amazing segments with challenging puzzles," Bagratuni tells Wccftech.
With the Atomic Heart protagonist also being revealed fairly recently, there's a lot of info to ingest while we wait for the release on Steam and PC Game Pass on February 21.
In the meantime, we've got an Atomic Heart skills guide that's sure to come in handy when crafting your optimal loadout, as well as the answer to the question: 'just how long is Atomic Heart, anyway?'