Yes folks, that's a real title: Atomic Heart and High on Life are one in the same, according to Starfield lead designer Emil Pagliarulo. While the two RPG games look very, very different on the outside, Pagliarulo's claims aren't actually that crazy – trust me.
In a March 21 tweet, Pagliarulo writes "Atomic Heart & High on Life are essentially the same game. One Russian, one American." Consider my eyebrows very much raised.
He admits that this is quite the statement but his reasoning genuinely makes a lot of sense. "Weird parallel, but 'having a funny running argument with a piece of your equipment in a first-person game' is pretty uncommon. Hard to pull off, you need great dialogue and chemistry. They nail it."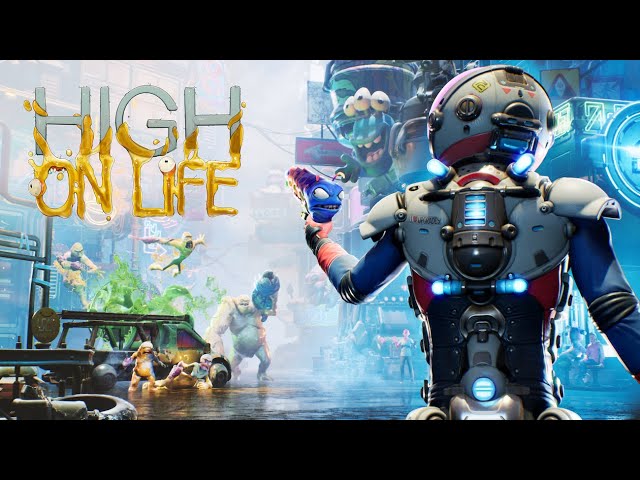 In High on Life, each and every weapon talks to you – which we found pretty off-putting in our High on Life review. Similarly, Atomic Heart's Agent P-3 banters and battles with his AI companion, CHAR-les, the futuristic glove that accompanies you on your journey through robot armageddon.
We also saw Square Enix's Forspoken attempt a similar feat with Frey and Cuff, and while I will die on the 'Forspoken wasn't that bad' hill, I admit Frey's constant badgering and insults made interactions with her golden accomplice more irritating than anything else.
In Mundfish and Squanch's games, there's back-and-forth, fun quips, and interactive storytelling. CHAR-les is the voice of reason in a propaganda-ridden world, constantly questioning P-3's undying dedication to the Soviet regime. It's the perfect plot device and lore explainer, whereas Frey's Cuff just feels like it's there to get dunked on for no real reason.
All this to say that, while Pagliarulo's comments may initially have sparked a smirk, when you think about it they actually make a lot of sense.
Does this mean that we'll see some talking Starfield guns? We'll just have to wait and see if Bethesda takes any cues from Atomic Heart and High on Life when the Starfield release date hits. Until then, though, we've got a list of the best space games to tide you over.