Square Enix's Marvel's Avengers is still on track to launch later this year, and pre-orders have gone live across an array of platforms, including Steam. That's revealed the publisher's early plans for launch, with all the special editions and pre-order bonuses you'd expect. Squenix is also continuing that practice which nobody seems to like – early access if you buy the expensive version.
The base game is available to pre-order for the usual triple-A price of $59.99 / £49.99 / €59.99, and early purchases get access to online betas and the Marvel Legacy Outfit Pack, with old-school looks for all of the game's major heroes. Also there's a nameplate. (There's no indication of what nameplates are.)
If you want to spend an extra 20 bucks, you can buy the Deluxe Edition, which includes a steely-looking Obsidian Outfit pack for the main cast, plus six obsidian nameplates. (There's still no indication of what nameplates are.) The Deluxe package also gets 72 hours of early access to the game – which takes the Avengers release date up to September 1 if you're paying extra.
Square's been doing the 'pay extra, play early' gimmick for years now, and other publishers have kept up the trend with everything from FIFA 20 to The Division 2. (I'm still quietly annoyed about it.)
Avengers is also getting some exclusive bonuses on PlayStation 4, including early access no matter which version of the game you buy. It seems Square Enix's Sony partnership extends beyond that Final Fantasy VII remake release date. Don't be surprised if Squenix's other upcoming PC games also offer a little extra on one of the consoles.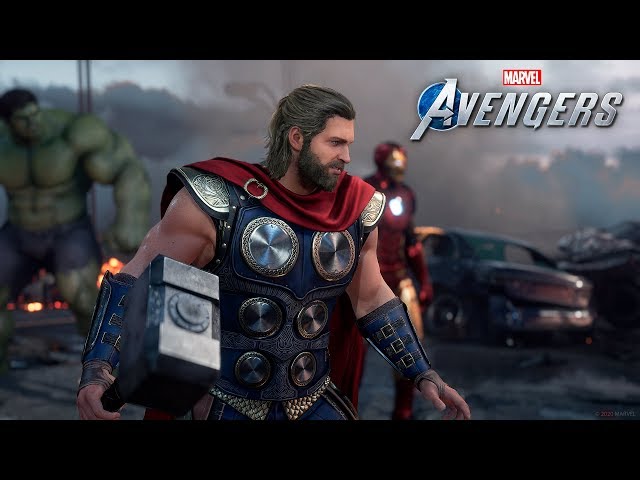 Alongside the pre-order details, the devs have also provided a brief new trailer for Avengers.