February 27, 2020 Baldur's Gate 3 will feature co-op, for four players online or two players locally.
Developer Larian already confirmed that Baldur's Gate 3 would feature co-op multiplayer in an interview with us last year, but with today's gameplay reveal, the studio has also revealed what form that co-op will take. You'll be able to play either online or locally with friends, just as with Divinity: Original Sin.
Baldur's Gate 3 features "four-player online multiplayer and split-screen couch co-op for two players", as Larian confirms in a press release. Couch co-op isn't always a given on PC, but since Baldur's Gate 3 has only been confirmed for PC and Stadia, it seems we're definitely getting the feature.
Larian still isn't sure about the idea of a dungeon master mode, though. We also spoke to senior producer David Walgrave as part of our Baldur's Gate 3 gameplay preview, and he says "we want to" have a Dungeon Master mode, but "we don't know yet" if it will.
Last year, Larian founder Swen Vincke declined to comment on the possibility of dungeon master mode in an interview with PCGamesN, so the studio may be slowly coming around. Vincke confirmed then that Baldur's Gate 3 is "going to be single and multiplayer, and that [players] are going to be able to play the campaign cooperatively, because that's something that we pioneered in the Divinity Original Sin series".
He went on to add that he thought this was a really important feature, saying "I think it should be part of every single RPG that comes out to be honest".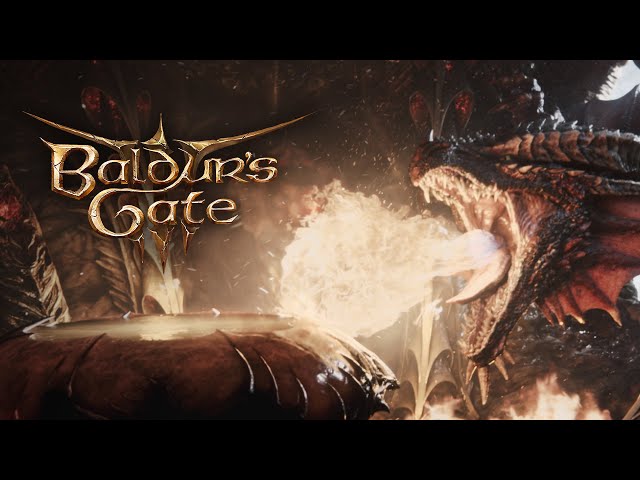 Fans of co-op games will surely be happy to hear they're being catered to. The early access launch for Baldur's Gate 3 is set for a few months from, so after today's tantalising gameplay reveal, you won't have much longer to wait before playing the game for yourself.