It's been over four years since Batman: Arkham Knight, and we still haven't had an announcement from series creator Rocksteady about whatever new game it's cooking up – but we do know it's not Batman or Superman.
Instead, the development of a new Batman game has seemingly been passed to Batman: Arkham Origins developer WB Montreal, which hasn't released a full game since 2013. It has apparently had DC Comics games in development, however – including a cancelled Suicide Squad game and a Batman sequel starring Bruce Wayne's son, Damian Wayne.
It's been a long time since even that Batman game had been heard about, and is rumoured to be cancelled. Now, however, a selection of artwork that purports to be from the Damian Wayne Batman game has surfaced on the internet. The supposed concept art includes designs for characters such as Two-Face, Poison Ivy, Dick Grayson, a female Black Mask, and even The Flash villain Gorilla Grodd.
The other two pieces of artwork show Batman on a motorbike, as well as a more run-down dystopian Gotham of the future. The "true ending" for Batman Arkham Knight – which you see upon getting 100% completion – seemingly sets up this scenario, with a new, scarier Batman arriving in a crime-ravaged Gotham City.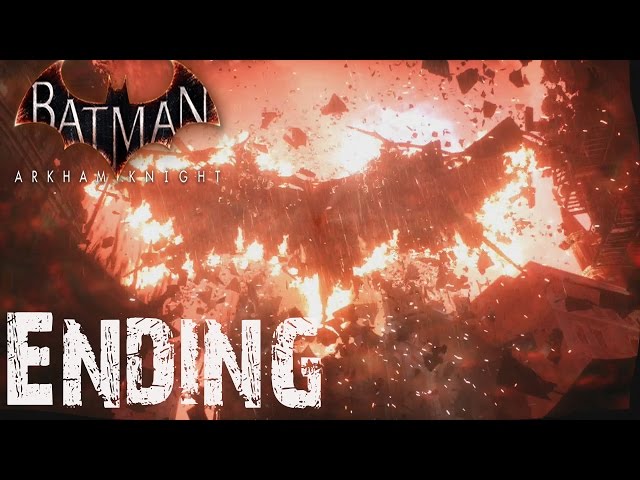 While the source of this artwork is sketchy – it does appear to have been leaked on 4chan, which rings alarm bells – the pictures themselves certainly appear to be concept art for a professional videogame set in a future-set Gotham City. It can't be proven whether it's actually from the WB Montreal Batman game or not, however.
The person who leaked the artwork also claimed that the game was to use Middle-Earth: Shadow of Mordor's Nemesis system, but that WB Montreal is now working on a different Batman game – and that Rocksteady is making a "superhero creation game". Hopefully we'll find out what these developers are actually working on soon.