EA has published a long-term Battlefield V roadmap, promising missions, maps, and modes. The game will continue its live service journey with new Chapter 3 content every month until June, which will usher in Chapter 4: Defying the Odds.
Still, the most immediate release on player's minds is that long-promised battle royale mode, Firestorm. Though its announcement was met with a mixed reception, it's likely to pull fans back in when it launches in a week's time.
Firestorm's latest trailer has done a lot to assuage those concerns. It highlights differences between the game and PUBG, with destructible buildings, a grand total of 17 vehicles, and crackable safes. EA says it wants to add a limited-time Duo mode to its battle royale in April, and has plans for further expansion. Despite the launch, EA seems committed to its regular co-op and multiplayer modes. In April, it's promising new Combined Armed missions launch, followed by the Mercury map in May, and a new Outpost mode in June.
Outpost is supposed to cater to BFV's more hardcore fanbase, forcing players to build objectives and ensure their numbers before engaging in large-scale combat. EA says more information on this is coming soon, but has been more liberal with map information.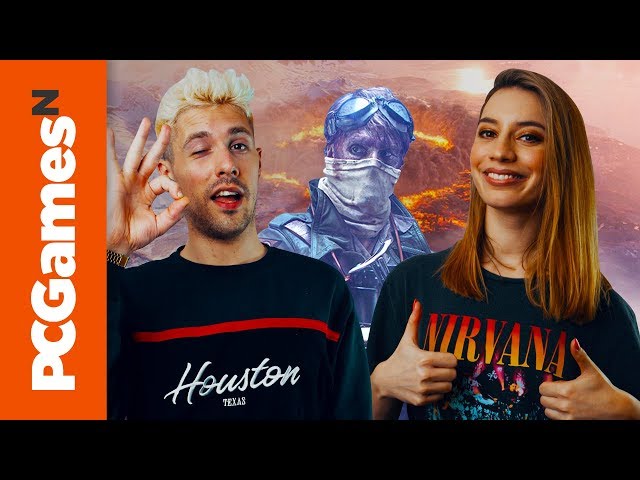 Mercury is based on the Battle of Crete, a German air invasion that used paratroopers to deadly effect. It was a first of its kind for battles, though they encountered severe resistance from both allies and regular civilians.
Chapter 4: Defying the Odds
Chapter 3 will be followed shortly by Chapter 4: Defying the Odds, which will also be out in June. As usual, Tides of War content will be free, as part of the game's live service ambitions. So far, the chapter promises a new multiplayer mode and map called 'Up Close and Personal'.
In regular multiplayer, the Marita map will launch for a taste of Greece circa 1940. EA has shared a stunning render with a focus on the Battle of Greece, during which players will fight across mountainsides and rivers.
Details about June's third map, 'Urban Combat', are still lacking, and the same can be said for Chapter 5. However, we do know that the next installment will introduce "a completely new theatre of war", with air, land, and sea invasions.
Related: The best battle royale games like Fortnite
More detail about the chapter is likely to come via EA Play in June, and the company has stressed its willingness to adapt to the community's desires.