DICE is "dialling back" some of Battlefield V's character customisation following concerns from fans about historical authenticity. In a recent livestream, the game's producer, Andrew Gulotta, suggested that the developer would be limiting some of the more 'out-there' cosmetic options.
Previous looks at Battlefield V suggested that DICE would not be focusing on an entirely faithful recreation of the game's WW2 setting, as other World War 2 games have done. As well as being able to choose their character's gender, players were set to have the option to change their character's helmets, add neon blue face paint, and even go into battle wearing anything from tank tops to leather jackets.
At least, that would have been the case, but now it seems that the developer is stepping back from that approach. In a livestream hosted by DICE over the weekend (jump to 28:10 in the video below to listen for yourself), Gulotta says the development team has been listening to the community, and is prepared to "dial back" its current approach to customisation in an attempt to give more authenticity to the game.
Gulotta said "we heard the community. We're still looking at World War II though DICE's lens, but how forward, how crazy we got with some of that? We heard the community, we understand there were some concerns about, hey, where's the authenticity?"
"We want players to be excited about customising their characters with authentic gear. We dialled it back a bit. It was pretty crazy, We wanted to offer some authenticity, and that's important to us, that's important to our players."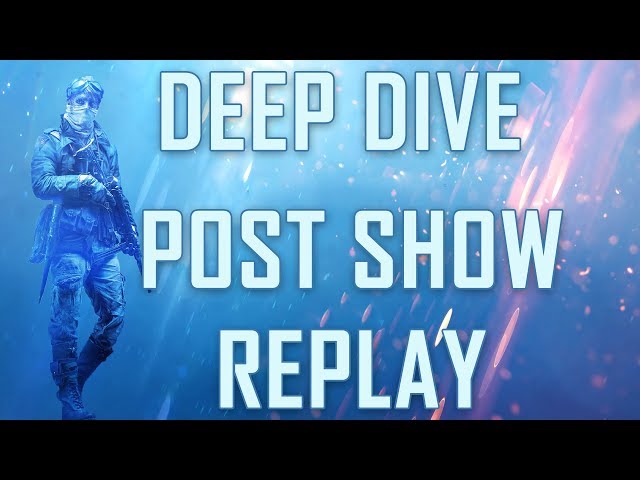 Gulotta did, however, do on to suggest that "nothing is off the table," and that the game's cosmetics will be shaped by what the community actually wants. "First and foremost," however, DICE "wants to start with this authenticity approach."
The Battlefield V release date is November 20, with the game having been pushed back from its original October release window, so you won't have to wait too long to for DICE's more authentic take on WW2.