As we know, Battlefield 5 will have eight multiplayer maps when it launches on November 20. We've seen a fair amount of Narvik and Rotterdam after a couple of lengthy previews, but a new trailer gives us a closer look at the remaining six.
As an EA press release explains, the trailer takes us on a tour "from the snowy elevations of Norway, the desert heat of North Africa to the tight, urban maps of a war-torn Rotterdam and the dramatic French countryside where early skirmishes of the war were fought."
We've seen flashes of these locations in earlier trailers, but this is our most detailed look yet at Battlefield V's grand arenas. As the trailer (and the Battlefield Wiki) explains, these maps are Aerodrome and Hamada, both in North Africa; Arras and Twisted Steel, two battles in rural France; Fjell 652, the second Norwegian map, set in the mountains overlooking Narvik; and Devastation, the second battle in Rotterdam. A ninth map, Panzerstorm, will be added post-launch in chapter one of Battlefield 5's post-launch content calendar, Tides of War.
You can check out the trailer below – it's packed with information on all these maps, as well as the typical action-packed Battlefield bombast.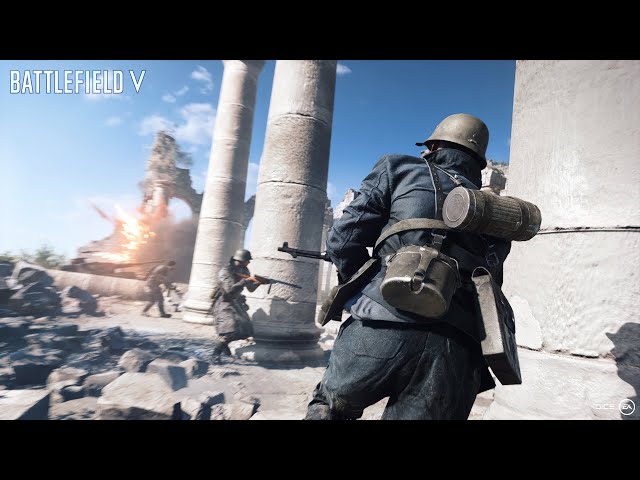 The Battlefield 5 release date is November 20, and you'll be able to play these eight maps right out of the gate. The much-anticipated Firestorm battle royale mode isn't coming until the spring, however.