Paradox has announced BattleTech: Flashpoint, the first expansion for its turn-based mech opus. It's adding a string of new mechs, missions, and a new biome – lush tropical environments.
A significant feature is a new kind of mission. Flashpoint missions aren't single contracts, but a string of consecutive missions, and ones that you won't be able to repair your mechs in between. Think of a Black Hawk Down style rolling conflict, where you aren't able to extract and the objectives keep changing. In the original game it was already hard to keep your mechs intact on a single mission so these Flashpoint missions are going to be a real challenge.
There's also a whole new kind of encounter called Target Acquisition, which is all about taking territories. This is something light and medium mechs are perfectly suited for with their extra speed. Of course, if you need to hold the ground after reaching it, you'll want to reinforce them with heavier mechs as soon as you can.
You can see teases of the new features in the trailer below. Most importantly, you'll want to look out for the new Hatchetman type mech, with its huge axe-like arm.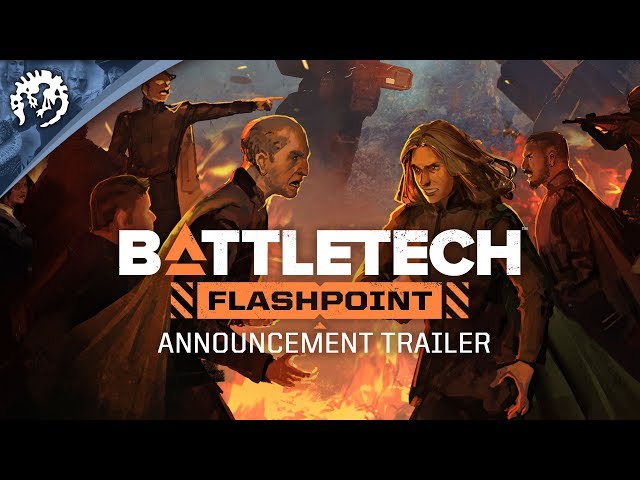 Along with the Hatchetman is the speedy Crab and the Cyclops.
"Flashpoint stories give us the flexibility to design a huge variety of experiences, all with different sequences, events, challenges, decisions, rewards, etc. We're combining core gameplay mechanics in new ways to create deeper content," Mitch Gitelman, BATTLETECH Game Director and co-founder of Harebrained Schemes, says in the press release.
"These more elaborate, longer-term objectives are an awesome interactive storytelling tool, which we think BattleTechfans will really enjoy," Jordan Weisman, CEO and Creator of BattleTech, added.