Black Mesa version 1.0 is here and ready to try. A new public beta build of Crowbar Collective's Half-Life remake has been pushed to Steam, and it sounds like it's in great shape ahead of its final release – it's the version the team plans to launch out of Early Access.
Black Mesa has been in the works through Steam's Early Access program for around five years, and the team recently announced its 1.0 candidate was nearly ready, with a full release to follow shortly after. Now, that version is at last here for a final round of public testing.
In an announcement post on Steam, Crowbar Collective tells players it's primarily looking for "game breakers" at this stage to help get the game over the line. "We obviously want the 1.0 experience to be as smooth and enjoyable as possible", the developer says. "The game has been very stable during our internal testing, but we need to test on a wider set of players and machines."
In addition, Crowbar's looking for "difficulty spikes" following recent changes and improvements to parts of the FPS game's build, such as the Earthbound section, for which the team "rebuilt combat spaces and upgraded the AI of the HECU and Vortigaunts". The team says these adjustments have "dramatically" improved combat in Black Mesa, but it's keen to see if players agree and whether it's driven the difficulty up too much.
For this candidate version, Crowbar Collective has also announces it's worked on making the player path a lot clearer, and while some sections of the game will still need you to "stop and think", your momentum through Black Mesa as a whole should be smooth and uninterrupted. The team is also keen for feedback on this aspect, as well as on the 50 achievements it's included in the game.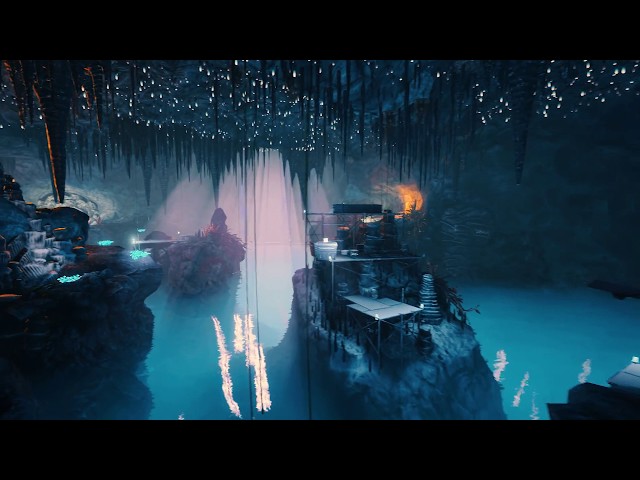 There's a list of known hiccups the developer is are aware of, which it's included in the announcement post, but it says it believes the game is "solid".
There's no release date for the final 1.0 release out of Steam Early Access just yet, but given this is the candidate for launch, hopefully it'll arrive soon once this last stretch of testing and tinkering is done. "We will be back soon with a massive change list that details the entirety of the 1.0 update!" Crowbar announces. Sounds like Gordon Freeman's gloriously overhauled adventures are just around the corner.