Gearbox has announced the next major campaign DLC coming for Borderlands 3, and it's a tribute to Westerns. Bounty of Blood: A Fistful of Redemption takes the Vault Hunters to the deserts of the planet Gehenna, where they'll be getting involved in a frontier skirmish between the residents of a small town and a gang of fearsome outlaws called the Devil Riders.
Bounty of Blood will be the third of four story DLC packs in Borderlands 3's season pass, and Gearbox detailed the adventure in a recent episode of The Borderlands Show. Along with the new planet, the expansion adds a cast of new characters and new gameplay mechanics that throw a distinctively Borderlandsy spin on the Western theme.
For instance, there's the new Jetbeast, which is an unholy combination of a mechanical vehicle and a horrible lizard of some kind. "Every Western needs its horse," said Matt Cox, Gearbox's creative director for Bounty of Blood. "For the Vault Hunter, it's the Jetbeast, which is half jetbike, half creature." As with other Borderlands vehicles, you'll be able to customise the Jetbeast with an assortment of weapons, and these include dual machine guns and, somehow, mortars.
Here's the full episode of The Borderlands Show: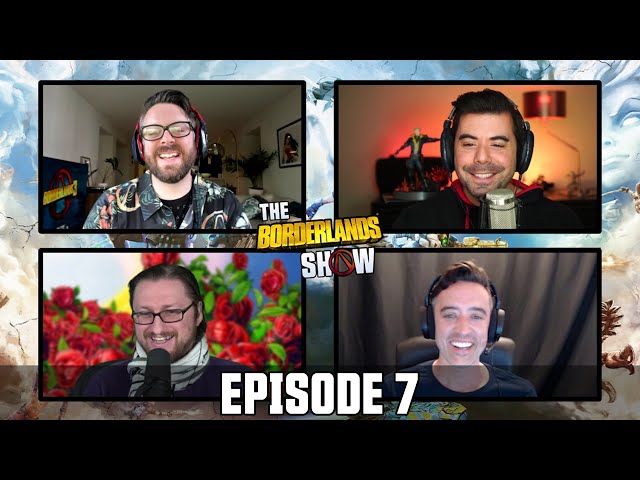 Bounty of Blood also introduces some new interactive objects for the environment. There's the Breezebloom, which can lift you into the air and onto ledges you normally wouldn't be able to reach. And there's the Traitorweed, which turns enemies into temporary allies – kind of a 'charm' spell in exploding plant form, it sounds like.
Bounty of Blood launches June 25, but before that, you'll be able to participate in the new Takedown at the Guardian Breach. That kicks off June 4, and like Takedown at the Maliwan Blacksite, it's a new light raid-style endgame activity designed for skilled teams of four. This one is set on Minos Prime, and it pits Vault Hunters against a rogue sect of Guardians. There is a new miniboss and final boss encounter, puzzles to solve, and of course a plethora of new, themed loot to earn.
The launch of Takedown at the Guardian Breach coincides with the close of the Revenge of the Cartels event, so make sure to wrap that up in the next week or so if you still have goals left to accomplish.