A series that has inspired as much cosplay as Borderlands has can't just skip Halloween, and sure enough, Borderlands 3's Bloody Harvest event has returned this year to offer vault hunters the chance to pursue some spooky rewards. Bloody Harvest kicks off today, October 8, and runs through November 5.
Maurice, the semi-friendly lizard who lives aboard the Sanctuary III, will give you a new mission if you talk with him during the Bloody Harvest event. Your job is to collect 'hecktoplasm' from the ghosts that will appear when you take down haunted enemies. You'll be able to spot them from the green glow they emit, and they're scattered all throughout the various destinations in the FPS game.
Once you have a certain amount of hecktoplasm collected, head back to Maurice, who will open up a portal that leads directly to Heck, which is where you'll hunt down Captain Haunt. While you're in there, you'll be able to pick up loot scaled to your level, and some (actually, let's face it, most) of those weapons will have the Terror effect attached.
Here's the trailer: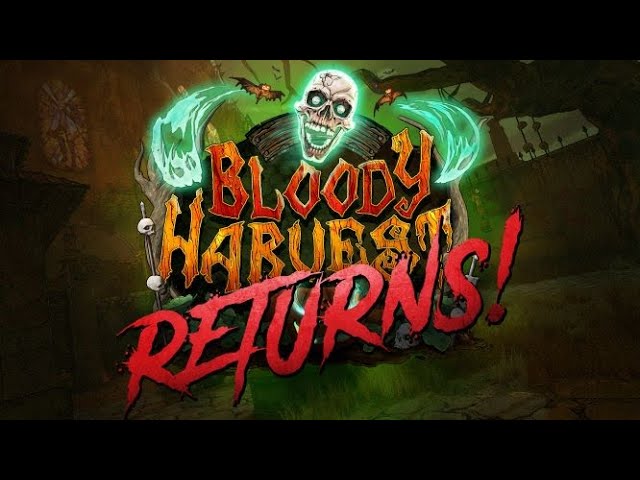 Basically, if you played Bloody Harvest last year, you'll know what to expect this year. Kill enemies, head to Maurice, run the Captain Haunt map, win cash and prizes. Collecting hecktoplasm happens pretty much naturally as you play the rest of the game, so you don't have to worry about pausing whatever other activity you're working on to do it.
You can earn additional rewards for completing the Bloody Harvest challenge multiple times. Here's what you stand to win:
4 Challenges Completed – 'A Shrinking Feeling' weapon trinket
8 Challenges Completed – 'Message from Beyond' ECHO Device skin
12 Challenges Completed – 'Haunted Look' shared Vault Hunter skin
15 Challenges Completed – 'Porphyrophobia' weapon skin
These challenges can be a bit annoying when they increase the difficulty of standard enemies throughout the rest of the game, so remember you can opt in and out of them by flipping a switch in the options menu.