It's strange, really, that Mario Kart should have such a hegemony over its genre, when it's exclusive to just one platform. Given this limitation and the number of contenders that have come and gone, it's a credit to Nintendo's designers that, when anyone needs an arcade racing game with a veneer of family friendly visuals that nonetheless hide competitive chops robust enough to ruin friendships, they still think of Mario Kart.
That's not likely to change overnight, but Bot Rods is the latest contender to at least enter the race. Currently in development across three experienced Indian game development and creative studios – Holy Cow Productions, Hobo Interactive, and The Cirqus – Bot Rods shares a lot with its forerunners. But it's far from a clone.
Indeed, you only have to look at the teaser trailer below to see that it's doing plenty of things differently. For one, each 'bot' isn't a wheeled vehicle, but a galloping quadruped.
"Determining the character physics was a challenge," lead programmer Kavin Kumar tells us. "At the get go, our bots had to feel both like a quadruped and a kart! Perfecting the bot to the desired feel was one of the major challenges and making a character feel like a kart without wheels was a complex task. Furthermore, interaction of the Bots with the world took a lot more than the time accounted for."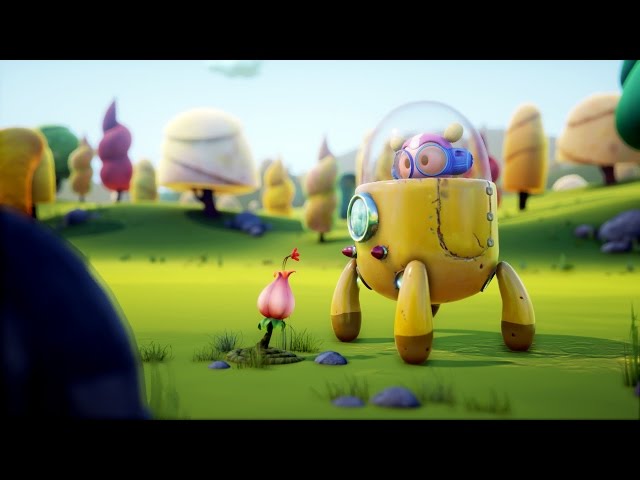 To make a game that's almost a horse racer rather than a vehicular one may seem an unnecessarily challenging choice for a small indie studio, but it's because Bot Rods was initially conceived "not just as a game, but as a whole series of stories and events taking place in a world where some of the machines have personalities too," Hobo's creative director Nirmal David says. Think Pixar's Cars, or Wipeout with the aesthetics of Shaun the Sheep. "In fact, owning a Bot is not unlike having your own horse in a sense. They have a mind of their own, but can also be loyal partners."
Racing differs when you're in a legged robot vs a machine with wheels - it adds some platforming elements
The world of Bot Rods wasn't built solely to support the desire to make a game, but also to tell stories, and Hobo Interactive is expanding upon it with animated shorts (see below) and other promotional media.
The devs consider this a differentiating advantage: "Bot Rods isn't a traditional racing game because it carries a strong story focus," as Sumoh Mohan of The Cirqus, a creative visual studio working with Holy Cow on Bot Rods, puts it. As well as the obvious multiplayer, there's a campaign mode, in which "the story revolves around the protagonist Mia and her old Bot making their way up the racing ladder," David says. "A good old rise of the underdog tale." Bot Rods is being developed as an episodic series, so presumably Mia's tale will take us all over its weird and wonderful world.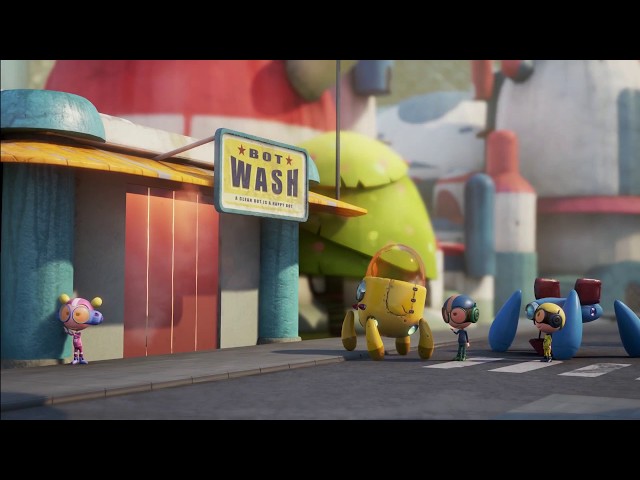 And yet this underlying lore presented some challenges. "Having to use assets and features that fit into the world made it hard to build up the progressive difficulty as the player moves along in the game," Mohan says. "We had to come up with ways to use existing assets and track surfaces to make the tracks interesting as well as challenging."
A favourite weapon is the Buckaroo, which makes the target Bot buck around like a crazy bronco
Given the difficulties in animating quadrupedal vehicles, one wonders if the devs might've reconsidered that choice if they didn't have this underlying lore to which to adhere. But it's just as well they did, not only for story reasons, but for gameplay ones too. Quadrupedal cars, after all, can do things that wheeled ones can't.
"It does have similarities to some of its forerunners – features like drift boost for example – but the nature of the racing differs when one is piloting a legged robot vs a machine with wheels," David says. "This opens up movement abilities like jumping, flipping, etc and adds in some elements of platform games."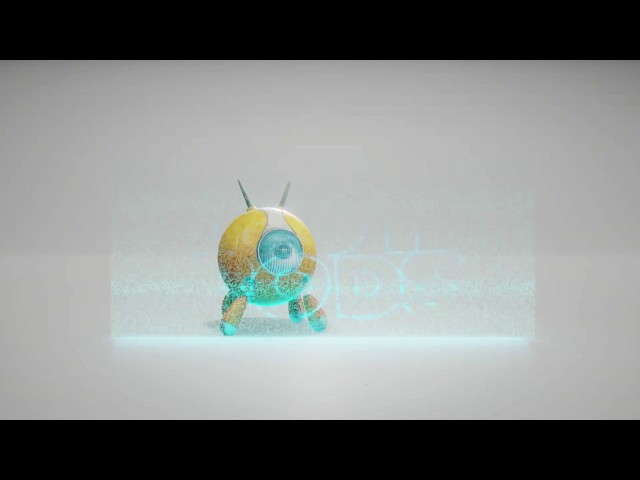 With its family friendly visual style and the technical challenges posed by its unique vehicles and lore-friendly tracks, picking the right engine and the right tools was essential. That's where Unreal Engine comes in. "When we were in pre-production and talking about the visual style that we want for the Bot Rods, there was no doubt that we should go with Unreal Engine," Holy Cow founder Goutham Dindukurthi says.
"At the time, we felt like Unreal will give us the tools and capabilities to bring out the best quality. Unreal offers high-fidelity visuals straight out of the box, whereas other engines, while still able to produce high-quality visuals, take a lot more work to get assets looking close to the same level as Unreal."
For more burned rubber: see the best racing games in 2020
Picking up a common thread in this series, Mohan is full of praise for Unreal's Blueprints – a visual scripting system that enables even non-programmers to quickly prototype and iterate upon functional game features. "For the artists, Blueprints were a godsend," Mohan says. "None of us are from a coding background and Blueprints helped us get up and running quickly. In a relatively short amount of time we were able to get working on complex effects and functionalities where the visuals were concerned." He adds that Unreal's foliage and landscaping tools were also used "extensively".
Even for those challenges where Unreal didn't come with a suitable solution built in, having access to its massive, helpful, global community meant that solutions were never far away. "The level design of Bot Rods involves a lot of racing on the pipe," Kumar says. "The existing nav-mesh from Unreal wasn't helpful in designing the AI, so we had to develop our own system for pathing and avoidance. The Unreal community helped us every time when we came up with a problem. Solving these issues without the help of the community would have been a nightmare."
Related: check out the best indie games around right now
And finally, as a combat racer, Bot Rods needs some weaponry. Its website boldly claims "there are no rules, and you can use any trick in the book to slow your opponents down." David expands on this: "There are weapons as well as speed boosts. The weapons are non-violent, and are designed more to get in the way of your opponents or give you an advantage. One of our favourites is the Buckaroo, which makes the target Bot go nuts and buck around like a crazy bronco. We'll be showcasing more on our Instagram and Facebook pages soon."
There have been many pretenders to Mario Kart's throne over the years, but some of the most prominent – such as Crash Team Racing – still haven't made it to PC. Bot Rods will, when it releases later this year, and when it does it'll bring things that no other family friendly combat racer has. Things like an episodic story and galloping cars.
Bot Rods is due to release on Steam later this year. Unreal Engine 4 is now free.
In this sponsored series, we're looking at how game developers are taking advantage of Unreal Engine 4 to create a new generation of PC games. With thanks to Epic Games, Holy Cow Productions, Hobo Interactive, and The Cirqus.