I've always thought that more traditional action games should introduce elements of rhythm games and go full music video – and it seems that Awe Interactive, the developer behind the upcoming BPM, has had precisely the same idea. BPM is pretty much Doom reimagined as a rhythm game, and it's due to hit Steam later this year.
BPM ties everything both you and the enemies do to the beat – a shooter inspired by the FPS games of the 90s bundled into a rock opera. The 90sness (it's a word, I just published it) includes rocket jumps and bunny hops, plus some extra mobility with double jumps and dashes.
You'll fight your way through a series of procedurally-generated dungeons as one of five different characters, collecting an array of weapons as well as bonus items that'll give you a diverse array of buffs. Your goal is to defeat seven bosses and ultimately defeat the big bad at the end – all while playing along with the beat.
Check out a trailer to see BPM in action below.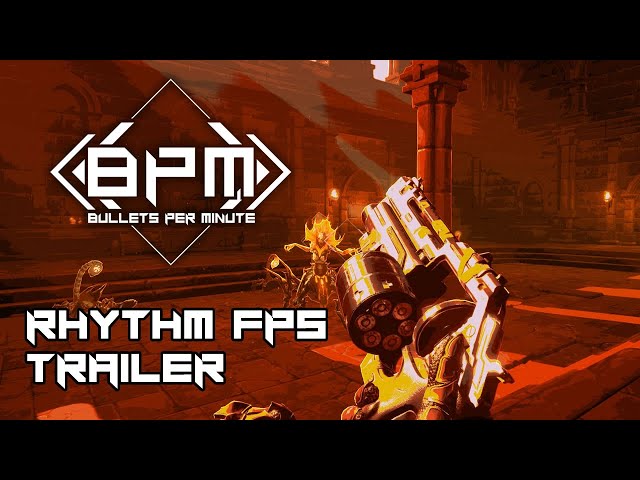 BPM has a Steam page that lists a tentative release date of August 2020. We've got a big list of FPS games for you to take aim at in the meantime – though there's a sad lack of music action among them.