I've been enjoying Jack Black's trolly YouTube channel, Jablinksi, since it launched. The joke has always been that his 'gaming' channel doesn't actually involve playing what we normally think of as games – he's highlighted pinball and various arcade games, but he's never gotten around to challenging Ninja's Fortnite skills. Until today, that is.
Black's March 1 video begins with fellow YouTuber Ricky Berwick teleporting himself to an EB Games store to grab a copy of Brutal Legend – you know, that heavy metal game by Tim Schafer about a roadie who is voiced by none other than Jack Black.
Cut to a shot of Black on the set of what's apparently Jumanji 2, followed by a scene with Black and his sons opening subscriber milestone awards from YouTube. Finally, Black sits down in front of a console and opens Brutal Legend, the game he helped make with Double Fine that came out in 2009.
"Check out the way this game starts!" Black says, as the game opens on his screen. And there he is, Jack Black, wandering into a record store and showing the player where the good stuff is kept.
You can watch the whole thing here: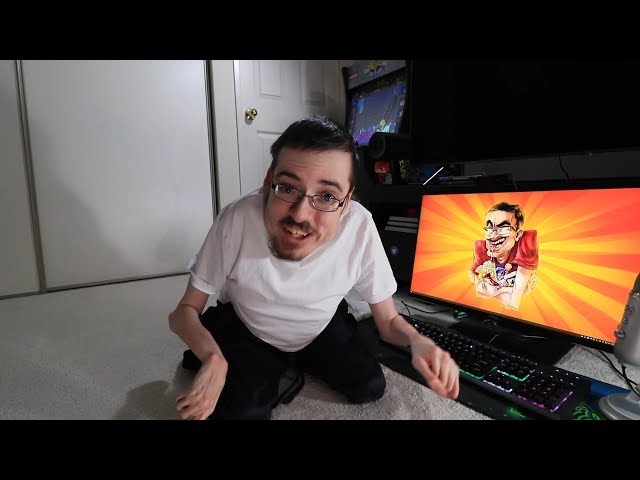 Jack Black still manages to be a weirdly charming man, and it's fun to watch his seemingly genuine surprise and delight while playing Brutal Legend.
More like Brutal Legend: The best adventure games on PC
It's easy to lose track of who's actually talking, since Black is the voice of Brutal Legend's protagonist Eddie Riggs.
At any rate, Jablinksi is now an actual gaming channel, thanks to a ten year old game about heavy metal. And it's great to see how well it holds up.