Over the last few years, one modder has been busily creating a series of missions for Call of Duty 4: Modern Warfare. Inspired by the special ops game mode from Modern Warfare 2 and Modern Warfare 3, SPi has built more than 12 single-player levels for the first Modern Warfare game, and now they're all available as a single pack, called COD4: Special Ops Missions.
While the mod itself is based on SPi's older "Rooftops" campaign, each of the missions in the new pack were previously released as standalones. Now, he's bundled them all together into a full campaign, which centers on Simon and Andrew Victor, two twins who featured in Rooftops, with SPi himself filling the role of Modern Warfare's "Baseplate" mission commander. The twins have their own specialties – Simon is a rusher meant to charge in and take objectives, while Andrew is better in supporting or stealthy roles.
The missions make use of a mixture of SPi's own mapbuilding skills and existing maps from the game, repurposed with new paths and scripting to turn them into brand new experiences with a new story and their own new voiceovers.
Here's a video of one of the later levels, The Lost Op: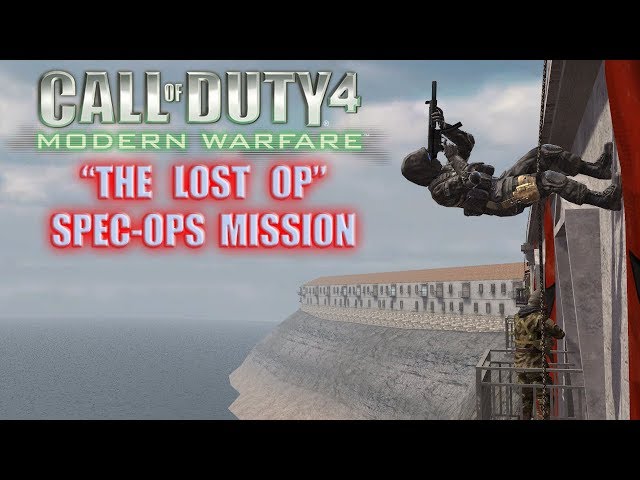 To download the mod, head over to ModDB, where you'll find the full pack, which weighs in at 771 MB.
Lock and load: The best FPS games on PC
It's an impressive piece of work, and it's terrific to have all of SPi's levels finally grouped together in a single package, which makes it that much more convenient. Be warned, though – these are meant to be challenging missions, so muster up all the 2007-era FPS skills you have left before taking them on.