Call of Duty Black Ops 3 is getting a new and expansive mod based on paintballing, which aims to bring back the classic, much-loved "run and gun" style of CoD multiplayer, ideal for players who are perhaps frustrated with Modern Warfare 2, and want a change from the battle royale game Warzone 2.
Aptly titled Call of Duty Paint Ops, the mod is a total overhaul of the Black Ops 3 multiplayer game featuring new maps, new weapons (in the form of paintball guns, naturally) and its very own progression system. You'll need a legitimate copy of Black Ops 3 to play, but otherwise the mod will utilise the shooter's own server browser, meaning that when it's launched you'll be able to make and find custom paintball games same as any other match type.
There is no solid release date yet for Paint Ops, but the mod is scheduled to launch at some point in 2023. As well as allowing you to level all the way up to 55, and complete ten prestige ladders, attachments, calling cards, and emblems are all planned for the game post release. It will launch with three maps, with the development team promising a return to "old-school Call Of Duty run-and-gun features."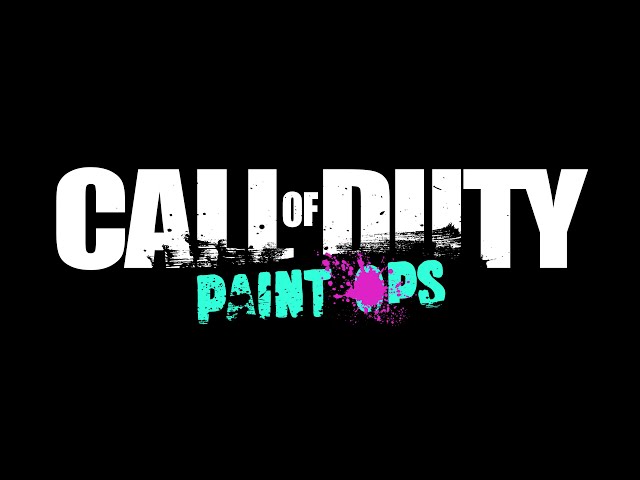 Skill-based matchmaking, which theoretically pits you against players of comparable level and experience, has been a source of frustration in the latest Call of Duty FPS game Modern Warfare 2. If you achieve a successful streak of games, you can suddenly end up fighting opponents with vastly better weapons and perks.
As well as a faster-paced, more run-and-gun style of play, Paint Ops is aiming to provide a classic CoD multiplayer experience by ditching skill-based matchmaking, perhaps the ideal remedy if modern Call of Duty has been getting you down. Paint Ops will be free when it launches, with further updates expected over the coming months. We'll definitely be keeping an eye on this one.
In the meantime, check out the best Modern Warfare 2 guns if you're still grinding your way through the latest CoD, or the best Warzone 2 loadouts, if you're chasing that sought-after battle royale victory. 2023 is also looking like a bumper year, so get ahead of all the release dates with our guide to the best upcoming games on PC.