The new Call of Duty will be developed by Sledgehammer and serve as a full, standalone sequel to CoD Modern Warfare 2, various sources now claim. Original plans by Activision Blizzard have reportedly shifted, with Black Ops studio Treyarch having its own Call of Duty game pushed back to 2024. Whether the new FPS game will be released as Modern Warfare 3 remains unclear. Nevertheless, with Modern Warfare 2 Season 2 on the way, Call of Duty 2023 is starting to sound more interesting.
In its recent financial report for the fourth quarter of 2022, Activision Blizzard reaffirmed that 2023 would see "the next full annual premium release" in the Call of Duty series. Although this sounds like business as usual, matching the yearly release cadence for CoD which has existed since Call of Duty 2, it was previously suggested that this would not be the case – rather than a fully-fledged game, CoD 2023 was originally set to serve as a sizeable expansion to Modern Warfare 2.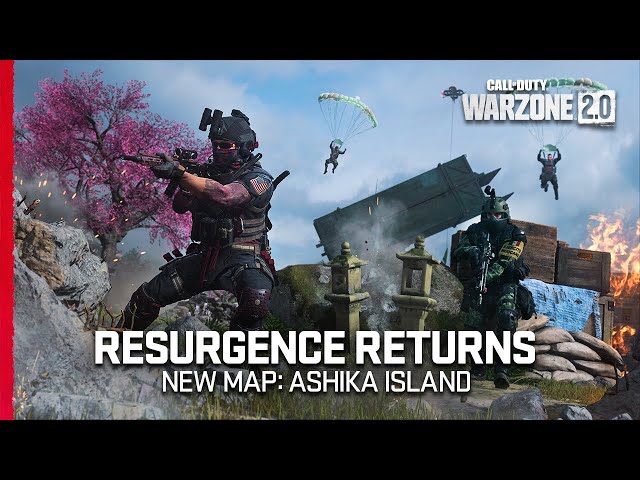 "Let me make this super clear," wrote Bloomberg reporter Jason Schreier back in November 2022. "Next year [2023] there will be a Modern Warfare II 'premium' (paid) expansion by Sledgehammer. The next game, by Treyarch, is coming out in 2024."
However, a new report from Insider Gaming now suggests that, although the new CoD will be heavily connected to Modern Warfare, it will be released as a full standalone title. Schreier has also offered new details, outlining a change in Activision Blizzard's plans, and the choice to push Treyarch's Call of Duty game to 2024.
"Treyarch's game was planned for 2023," Schreier writes. "Early last year, they decided to delay Treyarch's game to 2024 and fill in the blanks with more MW stuff from Sledgehammer. And at some point they decided to frame it as a full release."
It remains unconfirmed however what the new Call of Duty will be called, and whether it will serve as a full Modern Warfare 3, or simply a continuation of MW2. These rumours come as one market regulator suggests that Activision Blizzard may have to sell the entire Call of Duty series if it wishes to finalise its acquisition by Microsoft.
Check out the best Modern Warfare 2 guns if you want to keep your lead in CoD multiplayer. You might also want to check out all the Modern Warfare 2 maps, which are changing with the launch of Season 2, or maybe the best Modern Warfare 2 SMGs, to give you the advantage in close-quarters battle.