If there's something we genuinely love to see around these parts, it's weird controllers being used to play games for which they were in no way intended. One YouTuber has made it his mission to do this with the DK Bongos accessory for the Nintendo Gamecube, and now he's using them to play Call of Duty: Modern Warfare.
SuperLouis64 has a periodic series called 'Controller Bending' on his YouTube channel. This weekend, he uploaded a video that features his efforts to play Modern Warfare using the plastic bongo controller, and he actually makes it work – sort of.
As he explains, the DK Bongos don't have enough buttons for all the required inputs in Modern Warfare. The left bongo controls movement, while the right handles aim. You shoot with the start button located on the bridge connecting the two bongos, and clapping readies and then throws a grenade. That means SuperLouis64 can't aim down sights, he can't sprint, reload, or even swap weapons. So going in, it's clear that this is a less than ideal setup for a Call of Duty game.
You can see how he made out in the video below: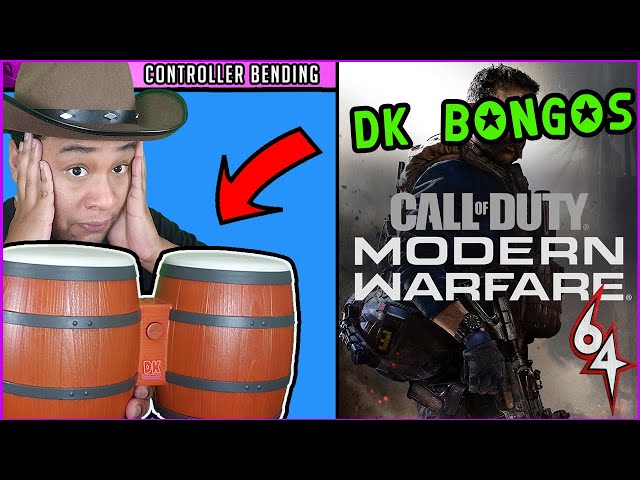 Amazingly, despite the handicaps introduced by the simple controller, SuperLouis64 manages to pull off a few kills, and even decides to restrict himself further by not using the MP5 or M4 – after all, he didn't want to make it "too easy" to play with the bongos.
He also has some experience with this kind of thing: SuperLouis64 (under the Twitch username ATwerkingYoshi) has already beaten Sekiro: Shadows Die Twice using the modded bongo controller.
DK Bongos are probably not the best way to do it, but you can follow our guide to level up your Modern Warfare battle pass if you want to get it done quickly.