You could be playing Call of Duty: Modern Warfare right now. That's because the open beta has expanded to players across all platforms and regardless of whether they've pre-ordered the game.
The Modern Warfare open beta began for PC last night at 18:00 EDT/23:00 BST, and since then PC players have been able to download and play the selection of maps and modes available in the beta. I gave it a bit of a go myself last night, and came away feeling impressed. It feels very much like a modern Call of Duty game, but the Modern Warfare setting gives it a certain freshness.
To get in on the beta, you'll need a Battle.net account, and your first step will be downloading and installing the Battle.net app. Once that's in place, you can fire it up and navigate to the Call of Duty: Modern Warfare tab on the left-hand side of the launcher. You'll see a big button labelled "install," which you'll want to click.
What's it like? Well, I'm getting old and I've always been more into Arma, but based on my brief few rounds last night, I'm going to say that Modern Warfare definitely feels like Call of Duty, for better and for worse. The time to kill seems pretty tight without being the one-shot kill situation you deal with in Battlefield thanks to snipers, but you (and by you I mean me) still wind up getting ganked from behind without any opportunity to react.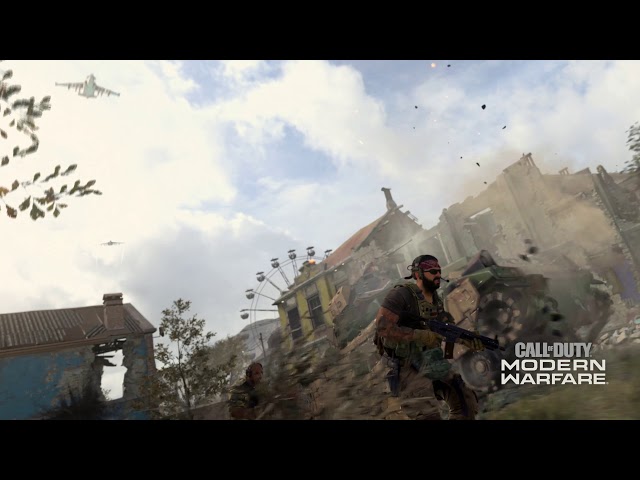 Performance-wise, it seems pretty terrific. At 1080p, I turned all the graphics settings up to their maximum level, and my new RTX 2070 Super handled everything without a hitch. And that's good, because at least in this strictly multiplayer beta format, Modern Warfare isn't doing much to push the envelope in terms of looks, even despite its Nvidia-powered ray-tracing options.
At any rate, you've got until 10:00 PT September 23 to play around with the beta. Call of Duty: Modern Warfare comes out November 5.