A new Call of Duty game is on the horizon, and ahead of the Call of Duty: Vanguard release date, you'll have a chance to jump in and try the multiplayer game in open beta. For PC players, the open beta runs September 18-20, although you can get in a couple days ahead of time if you pre-order.
Sledgehammer revealed a raft of new details about Vanguard in a stream today, and that includes some new information on the beta. As in years past, PlayStation players will get an exclusive early look, with the pre-order early access period running September 10-13 and an open beta from September 16-20.
On PC and Xbox, the pre-order early access phase runs September 16-17, with the open beta starting up September 18, as noted above. Each phase of both early access and open beta will begin and end at 10 a.m. PT / 1 p.m. ET / 6 p.m. BST. Charlie Intel reports that the beta weighs in at about 9 GB on the PlayStation 5. It'll be different on PC, where you'll be downloading it through the Battle.net launcher, but it should be somewhere in that ballpark in terms of download size.
Here's the trailer for the beta: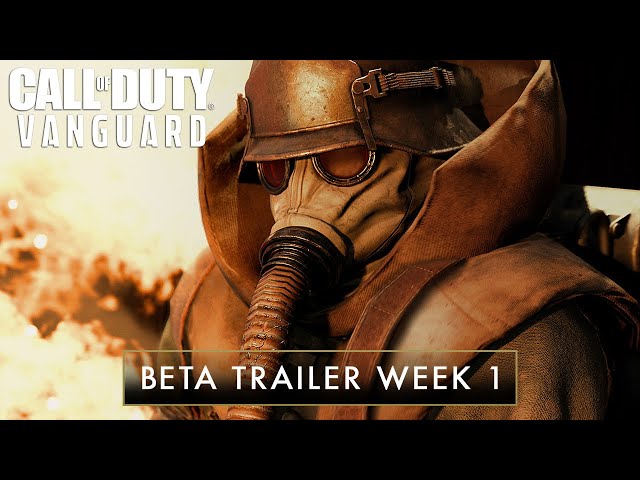 During the beta, you'll be able to try out the maps Champion Hill, Hotel Royal, Gavutu, Red Star, and Eagle's Nest. You'll also be able to try two new game modes: Champion Hill and Patrol, which has teams attacking and defending a hardpoint that moves around the map. Classic modes like team deathmatch, kill confirmed, search and destroy, and domination will also be available during the beta.
Another thing to check out during the Vanguard beta is the new multiplayer combat pacing system. Using a filter system, you'll be able to choose the intensity of the lobbies you'll join, ranging from the classic Call of Duty pacing of 'Tactical' up to the high player count, frantic action of 'Blitz.'
Call of Duty: Vanguard launches November 5.
Activision Blizzard is facing a lawsuit filed in July by the state of California (since expanded for QA and customer service contractors) alleging years of discrimination and harassment. Since then, CEO Bobby Kotick has called the company's initial response "tone deaf", employees have staged a walkout, Blizzard president J Allen Brack has left, and the ABK Workers Alliance has demanded change at the company. The lawsuit is ongoing; follow the latest developments here.