This week has seen an explosion of leaks and rumours around 2020's Call of Duty title. Early reports had painted this as a Black Ops reboot, similar in style to last year's Call of Duty: Modern Warfare. But now the word is that this game won't bear the Black Ops name at all, and Call of Duty: Vietnam is one likely title. Here's what you need to know about all the rumours that have cropped up in the past few days.
The short version: 2020's Call of Duty game is likely tied into the Black Ops universe, but won't directly carry on the name. The game will reportedly deal with Cold War-era conflict including the Vietnam War, and one of the proposed names for the game is Call of Duty: Vietnam. Treyarch is said to be taking the lead on this one, with support from Sledgehammer Games and Raven Software.
This week's leaks and rumours start with a new video from YouTuber TheGamingRevolution, correcting his earlier report on a Black Ops reboot with new information from new sources. Reliable CoD fansite Charlie Intel says some of that info lines up with what it's heard from its own sources.
Today, a report in the New York Times – from industry insider Jason Schreier, formerly of Kotaku – suggests that Call of Duty is still on track for release in 2020, despite potential delays due to COVID-19. While this aside is not directly connected to Call of Duty, the report indicates that many developers and publishers are choosing to "cut scope rather than delay their games".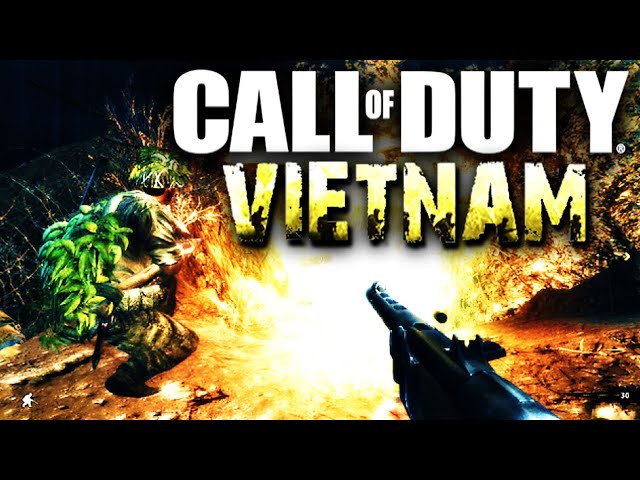 Schreier adds on Twitter that the new game will, indeed, follow the Cold War and conflict in Vietnam, and adds that Call of Duty: Vietnam has been "thrown around" as a potential title.
I'm not a COD person so I don't know anything about all the lore shenanigans or what it really means to be a Black Ops game, but one title I've heard thrown around a couple times is just "COD: Vietnam." As far as I know it's part of the Black ops series though? Not sure

— Jason Schreier (@jasonschreier) April 21, 2020
Historically, Activision tends to lift the veil on new Call of Duty games around this time of year, but it's no use attempting to predict how this year's marketing plan will go amid the COVID-19 pandemic. And, of course, all unannounced plans around unannounced games are subject to change, even if these reports are based on accurate information.
For now, there are loads of other FPS games to check out while you await official word on Call of Duty 2020. For now, at least, it seems almost certain that we'll be returning to the Cold War soon.