Call of Duty: Warzone, Modern Warfare's new battle royale spinoff, is here, which means players are getting stuck into 150-strong matches to take eachother out and get some (sorry, score a 'Warzone Victory'). But players also reporting some puzzling findings in the battle royale game's map – including mysterious bunkers, phones, and computers hidden away in its depths.
The Warzone community has been highlighting the various easter eggs encountered on the mode's enormous map so far (which is made up of multiple CoD maps, old and new). YouTuber Drift0r (via Kotaku) has posted a clip looking at secret bunker found to the east of the map's stadium, in the basement of a small military-looking building of some kind. Next to its locked door, there's a keypad that prompts you to interact with – but it doesn't appear to respond when you do. Hmm.
The YouTuber says there are three similar keypads found elsewhere on the map, as well as "telephones you can answer" and a computer in the Atlas superstore, too.
It seems pretty clear these form some kind of easter egg and that there could be a solution to get the bunkers to open – but it doesn't seem players have worked it out just yet. Take a look from around the 7:00 mark below: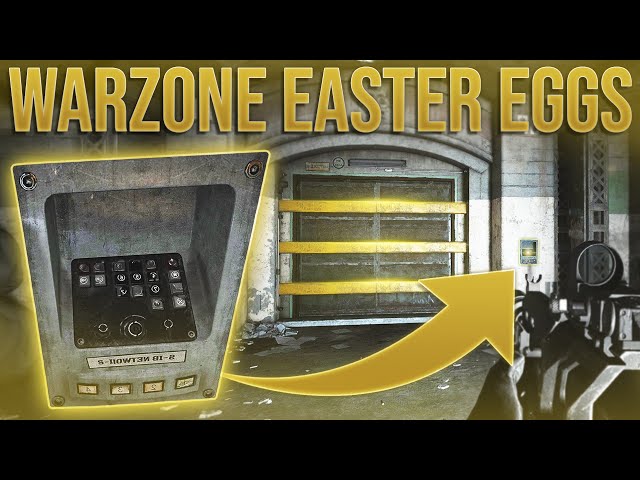 To make matters even more intriguing, the game's extensive, map-based guide allows you to locate the bunkers – but almost all the information on them reads "redacted" in capitals. Hmm.
On the other hand, however, it's possible it's just a bit of fun from developer Infinity Ward, and that there's either not a solution to get them open or they point to a future event, so aren't able to opened yet. Looks like we'll just have to wait and see.
In the meantime, if you're just getting stuck into the FPS game's free-to-play battle royale mode, be sure to take a look at our Warzone Gulag respawn guide to help you understand how this 1v1 gunfight works, as well as our Warzone Buy Stations and Warzone Contracts guides.